Is being a practitioner of healing arts enough right now?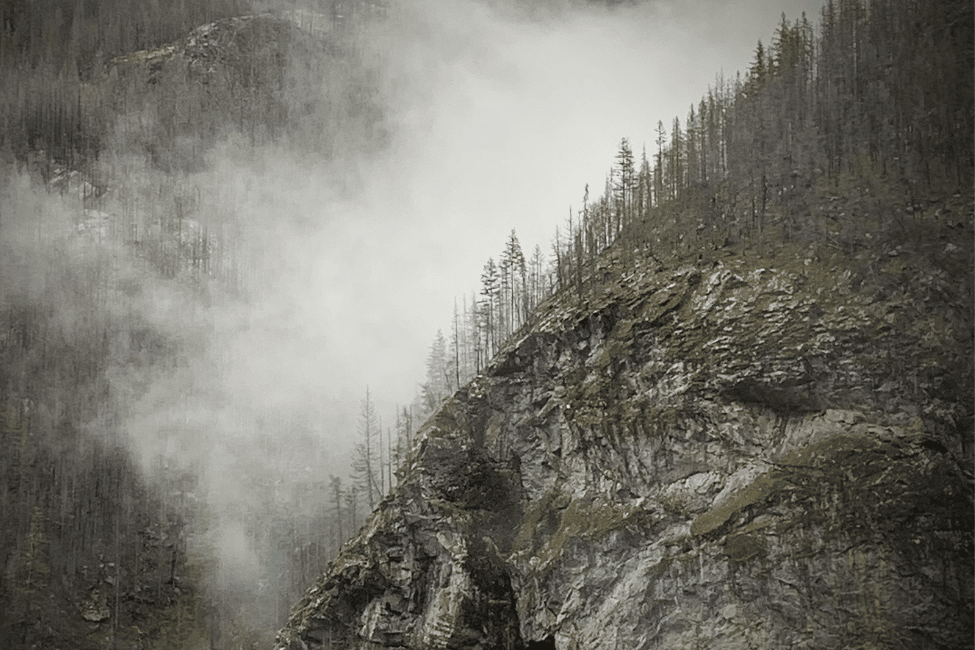 This post was written by Ancestral Medicine staff.
This tender reflection came up during a recent public talk here at Ancestral Medicine, hosted by Dr. Daniel Foor, titled "Taking it Personally: Ritual, Courage and Culture."
So many people are feeling called to the work of bending the arc of change toward justice, equality, preservation and sustainability. Yet in the face of so much suffering, it can easily feel like what we have to offer is simply not going to get the job done. The feeling is so palpable, simmering so close to the surface, it's not at all surprising that this was one of the very first questions asked during the Q&A period.
Healing and activism are what you do – not what you do for work
Activism is often portrayed as a distinct field of work or even identity, and this can feed a sense of self-doubt for those in the healing arts. "The construction of activism as a separate thing can be problematic, insofar that if your service doesn't look one set way, then you think you're not doing enough. You're excluded from things," explains Daniel. In reality, activism is most effective when it's knitted into the fibers of how we operate in the world.
Lifelong activism coach Omkari Williams often works with people who feel their own small contributions don't have impact. Maybe they offer discounted community rates for massage and herbal therapy to BIPOC folks. Or they volunteer time with a youth group studying local environmental issues. Or they work in wildlife rehabilitation. They see the news headlines and feel immense weight and guilt because the "bigger picture" needs are so much greater. Local practitioners and individuals may feel that helping a handful of lives or even just one life is not enough. However, Omkari says this is simply not true. Every single life matters.
"We don't think that the few minutes we can spend each day or week will matter. I know that not to be true," says Omkari. "You have power. While you're not going to change the whole world by yourself, our cumulative actions will."
Omkari teaches folks to practice a "Noah's Ark" rule: pick one cause to engage with, at the very most, two. We can care about many things, but we focus our structured activism or offering in very specific areas.
How your own healing practice connects you to the world
"We're looking for the alchemy between what your soul is here to do and where the need is in the world." – Daniel Foor
Rather than succumbing to the overwhelm, Daniel says it's critically important that we find ways to chip away at these systems of built-in oppression and extraction. No single event or grand gesture will make everything kind and equitable. "We could go to sleep tonight and wake up tomorrow super conscious and mystically awake," says Daniel, "and we would still have all of these problematic stuck systems to figure out how to change."
So, how do we do this? Daniel says to ask yourself what is the vehicle that you use to connect yourself to the world around you? In other words: what is your practice?
Is it through making music or art? Through tending to a garden or cooking with fresh food? Through exploring nature or renewing and reviving the traditions of your ancestors? 
There are countless possibilities. Now ask yourself, is that the same vehicle that you use to connect to others? The practice now becomes the offering. This could be where you weave in your own thread of activism – which very much includes the healing arts.

You don't have to label yourself in any particular way. Daniel shares that while he doesn't usually attend protests or identify as an activist, he commits to political engagement. Within that realm, he finds ways to be true to his particular path of service. This means exploring everyday outlets for religious-spiritual practices – not just intellectual study. "The spiritual people can talk the big game about non-duality [everything is all one]. But then you bring it over into the so-called political or worldly … that's where the challenge is – to bridge those two. Because once you bring all that into the conflictual terrain, whew – there's a lot to be with."
"If we want a just world and healthy systems, we need to want it on a soul level. We need to be all in, including with our spiritual practice and our way of experiencing the sacred. If there's a split between those two, it's a problematic split."
Your biggest gift is to be absolutely present
Daniel also offers an important acknowledgement: sometimes the conditions are so rough, you don't have the luxury for this kind of existential reflection. Sometimes the conditions define what's needed. "I don't get to be an artist in this life, because I have to learn how to use a gun and do this or that, something pressing. I'm thinking of conditions of war, for example," he says.  
But when we do have the luxury, it's good to ask how our calling meets the needs of the world. This is a way of leveraging privilege for the greater good. It's not a grand gesture. Often, it's simply our humanity. 
Philosopher and ecologist Joanna Macy frames it this way: "The biggest gift you can give is to be absolutely present. And when you're worrying about whether you're hopeful or hopeless or pessimistic or optimistic, who cares? The main thing is that you're showing up, that you're here, and that you're finding ever more capacity to love this world because it will not be healed without that. That is what is going to unleash our intelligence and our ingenuity and our solidarity for the healing of our world."
Joanna believes we are in The Great Turning – a period of time where we are transitioning from an industrial to a life-sustaining society. She says we witness this in ways both old and new; through new technology as well as the wisdom of the ancestors and Indigenous peoples. But the moment is now. What we're offering to the people in our life – through practicing healing arts, deep listening and connecting to the still beautiful world – will steer the direction of this outcome. 
We also engage with this work knowing that we won't see the fruition of our activism in this one lifetime. We might see the budding but not the full harvest. This can be an emotional truth to wrestle with – that everything we do is for future generations, in hope that their world will not be as fraught as ours. It's brave work to step into living our values with such resolve. Daniel describes himself as an "unapologetic zealot" in this regard. "When you have what we could call a religious level of commitment, you can settle in for multiple lifetimes."
"In Mahayana Buddhism, there is an ethic of non-abandonment. That basically, I'm going to move toward the trouble in the world until everybody has what they need," Daniel shares. "I'm not going to leave others in a state of suffering and just 'peace out.' What's going on with other people, human and otherwise, matters. I'm not going to abandon others; I'm committed, I'm in."
Working through the guilt of joy
It's worth reminding ourselves what we already know to be true, deep down: the world needs the arts. Art and creativity have always thrived in the pivot points of our long and storied history on Earth. It can be easy to forget this when we find ourselves struggling with guilt. Especially when we notice how our own work as healers and creatives brings us a sense of joy. Why should we feel joy when others are in sorrow? Author Susan Cain writes about the benefit of tapping into both – the joy and the sorrow – through embracing the emotion of bittersweetness.
"Bittersweetness shows us how to respond to pain: by acknowledging it, and attempting to turn it into art, the way the musicians do, or healing, or innovation, or anything else that nourishes the soul. If we don't transform our sorrows and longings, we can end up inflicting them on others via abuse, domination, neglect. But if we realize that all humans know – or will know – loss and suffering, we can turn toward each other."
If you found this post helpful, join us for Inhabiting the Times, where we continue the discussion. This six-lesson course offers an embodied inquiry into the persistent cultural troubles of our time, along with pragmatic actions and antidotes to those troubles.