Ancestral Healing Practitioner Training

The application is open until Sept 14, 2023.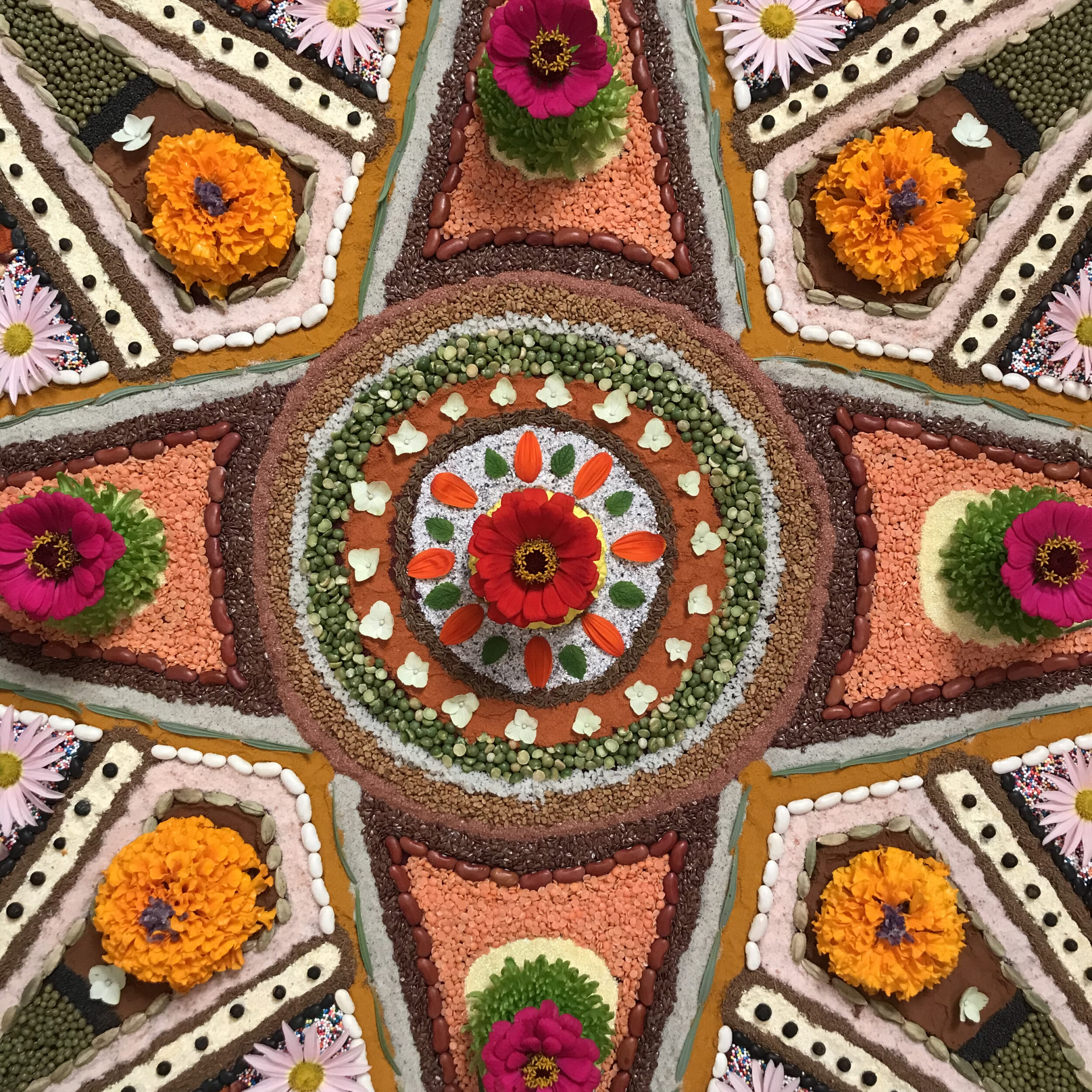 This immersive online training and professional certification program equips participants to safely and effectively guide ancestral healing practices for others.
It is rooted in the Ancestral Lineage Healing method developed over the past two decades by Dr. Daniel Foor, and enriched by the involvement of over 40 experienced ritualists. The skills gained serve as the foundation of a career in ancestral healing arts and complement many other kinds of service.
Participants will develop foundational ritual proficiencies, including: skills for working with the troubled dead, understanding for how to assist the dying and recently deceased, knowledge of psychological and cultural layers of ancestral healing, and support for clarifying and living one's personal destiny. Participants join an international association of ritualists and healers which supports ongoing personal and professional development.
Read on to learn more and please feel welcome to view the Practitioner Training Q&A Session recordings below.
What to expect from the training
Foundational to this training is the personal transformation that results from partnering with your ancestors as mentors and colleagues. During the training you will deepen your capacity and skillfulness as a ritualist, and develop practical healership skills. In addition, you can expect:
The cost of this professional training and certification is $7,500 USD.
This cost reflects fair compensation for Ancestral Medicine mentors, staff, and other training supporters; allows for financial assistance to less economically advantaged applicants; and supports ongoing sustainability of the Practitioner Network.
Payment plan options for durations up to 24 months are available. There is also a $500 dollar discount for participants who are able to pay in full. Participants are required to confirm a payment plan upon acceptance into the training. All applicants will have the opportunity to indicate financial assistance needs during the application process.
Scholarships
Need-based scholarships are largely but not entirely reserved for BIPOC, LGBTQ+ folks, those who speak a language other than English, and applicants from economically disadvantaged nations or backgrounds. As our regional focus for this training cycle is Asia and Oceania (see below for details), financial assistance will be prioritized for people who meet this regional criteria; however, all interested are still encouraged to apply as we can often find a mutually agreeable solution.
Regionally Focused Training Cycle
The 2023-2024 Practitioner Training (Cohort Seven) is part of a four-year cycle in which each incoming cohort focuses on a specific geographic and cultural region for that year. The training fundamentals are always consistent, no matter which regional cycle you participate in. However, the region of focus is centered in three specific ways:
The four-year regional cycle includes:
The 2023-24 regional focus includes Asia; Oceania; and the Asian/Pacific Diaspora.
The intention of this rotation is to support international access to training opportunities and ancestral healing services; to deepen historical and cultural knowledge among the Ancestral Medicine Practitioner Network; and to enact a vision of global ancestral healing, synergy, and cooperation.
This regional focus does not mean that all training participants will be from that specific region. For context, in the 2021-22 and 2022-23 cohorts, around 40-50% of training participants met the regional criteria. There is no need to meet the regional criteria for Cohort Seven – or for any other year – to apply for the training.

"My ancestors pushed me to start the training, and I was able to enroll thanks to a scholarship from Ancestral Medicine. I felt like I was going to magic school with my ancestors. The program is well-structured, rich, and multifaceted. The teachings go into the depths of ancestral tending, consider cultural diversity, and are politically mindful. You get to know people from all kinds of backgrounds and the network is a treasure of internationally diverse, amazing folx, and a lovely connective space. I felt well resourced by Daniel, the team and the other trainees throughout the whole process."
"The international holding of this training was critical and a huge part of my growth journey. Being a part of this international community shifted me out of my "American centered" mindset, broadened my view of the work, and helped me refine my role in this larger landscape of healing. It was both comforting and humbling to see and participate in how this work manifests around the globe, and the unique experiences and perspectives each trainee weaves through this training helps brings the framework alive."
"Having been born and raised in South Africa as a person of color, ancestral reconnection practices helped me to heal generational traumas connected to apartheid and colonization. Ancestral healing work has not only benefited me but all my lineages and relations and is powerful healing work that will trigger deep transformational changes in the practitioner. It is a sacred path that requires, like all forms of healing work, sincere long-term commitment."
Training Structure & Schedule
Our training is designed to support an international cohort and includes a combination of self-paced and live teachings
The nine-month training is anchored by three Practice Intensives which run for four-to-six weeks each, followed by a lighter schedule of required teachings in the periods between the Practice Intensives. This format provides trainees with space to effectively study and practice each element of the training.
Completion of the training includes engagement with all required teachings, active collaboration with mentors and supervisors, and providing documentation for 40 public client sessions, offered by the trainee. These 40 sessions do not all have to be completed during the nine-month training period.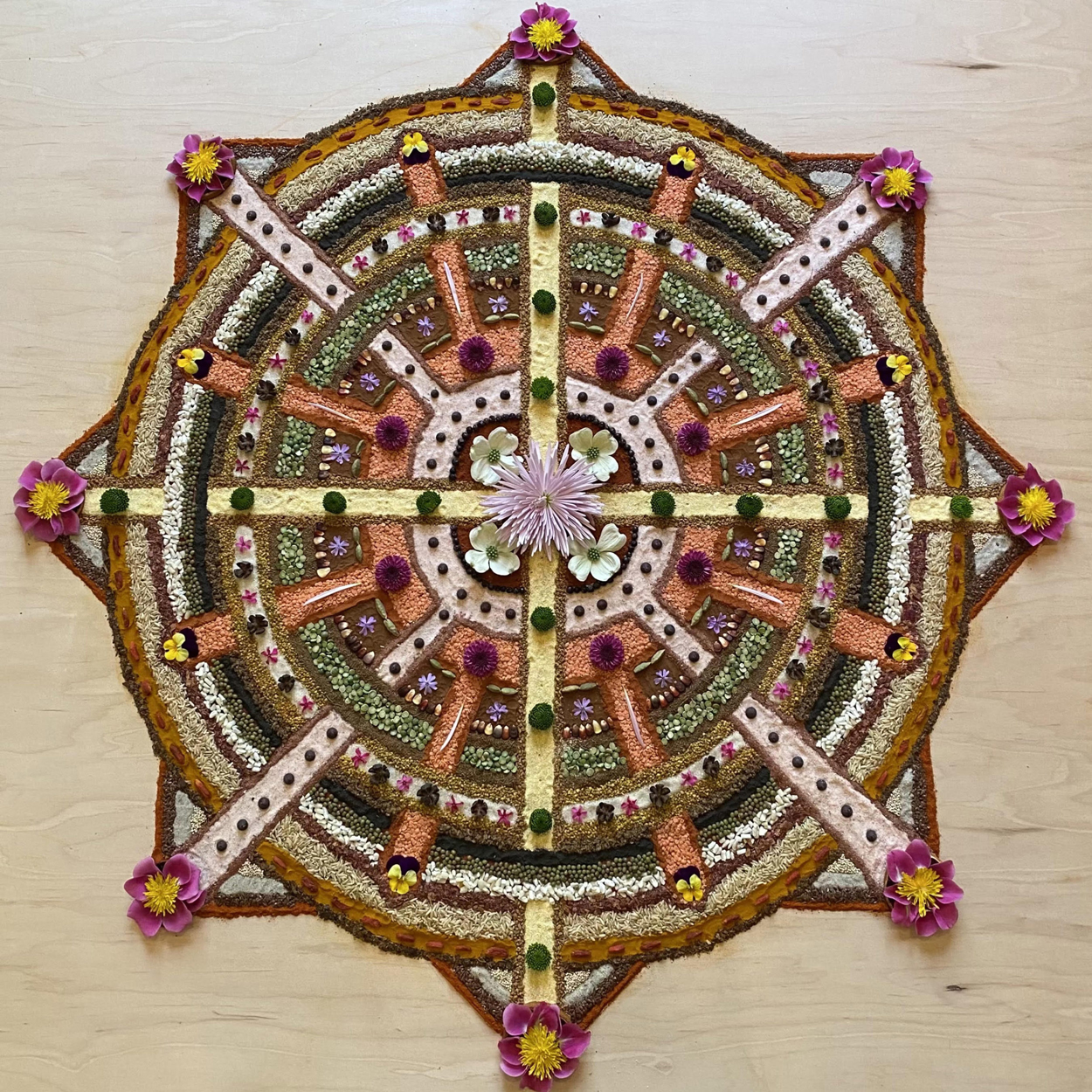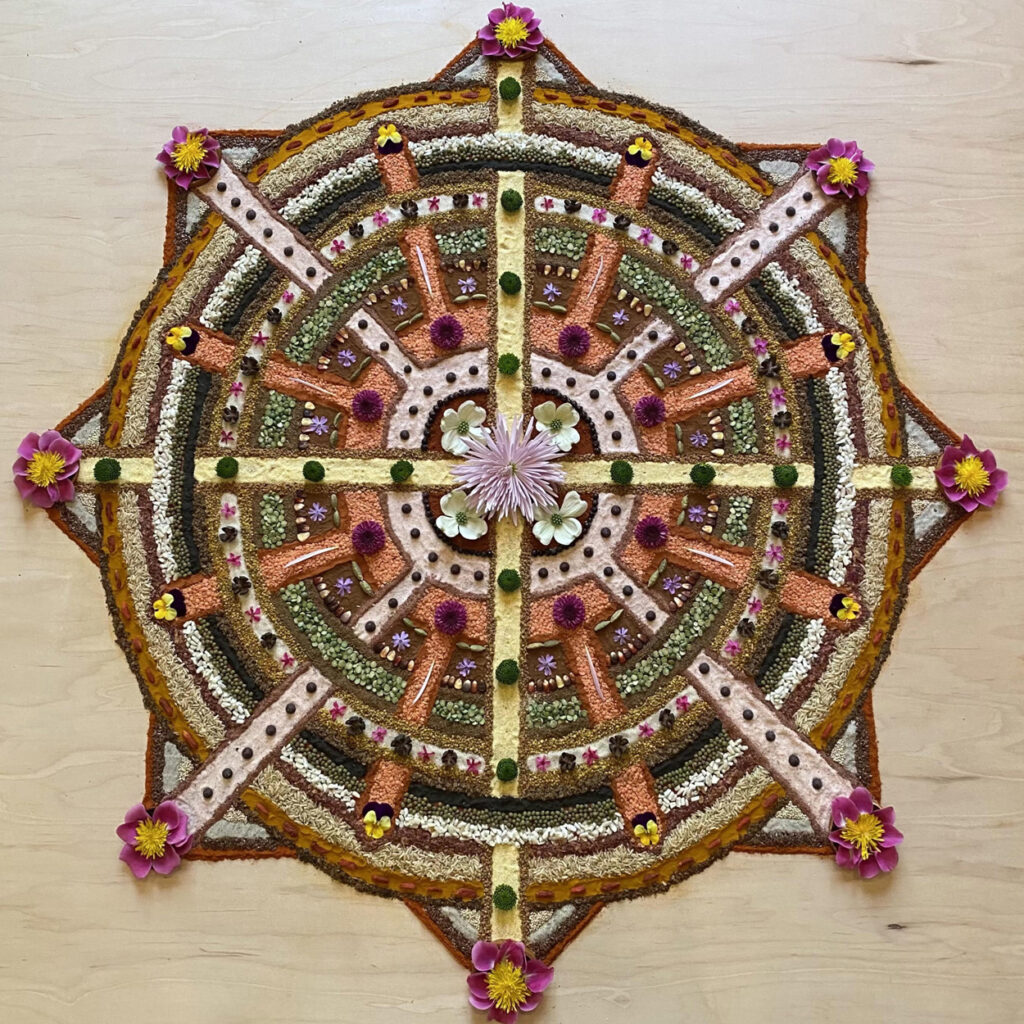 Overview of Interim Period Teachings
Between Practice Intensives, a variety of required trainings, demonstrations, and continuing education teachings will be offered to deepen learning. Participants will also meet in small groups with their mentors and mentorship pods. After the second Practice Intensive, participants who are caught up with study and prepared to proceed will further develop their skills through supervised ancestral healing sessions with clients. This happens in the form of individual mentorship, live observation, and group supervision. During interim periods, participants should expect to dedicate at least three hours to training and practice.
Overview of Practice Intensives
During each Practice Intensive period, pre-recorded teachings and demonstrations are released weekly and explored through interactive practice exchanges, as well as live discussions led by either Daniel or Shannon Willis, Ancestral Medicine's Ritual Director. Participants should expect to dedicate at least six hours per week during Practice Intensives for study, practice, and discussion. A number of time slots for practice exchanges will be available to accommodate participant schedules.
We ask applicants to be grounded in psychological and spiritual well-being prior to application. While the training includes personal and ancestral healing, the focus is learning to guide ancestral healing for others. We value in applicants:
Examples of the backgrounds from some in the first six cohorts include: holistic healers, psychotherapists, activists and community leaders, midwives and hospice workers, artists, diviners, genealogists, practitioners of traditional and/or Western medicines, and priests of diverse traditions. Even if none of those describe you, if you feel called to support others in their ancestral healing, we encourage you to apply.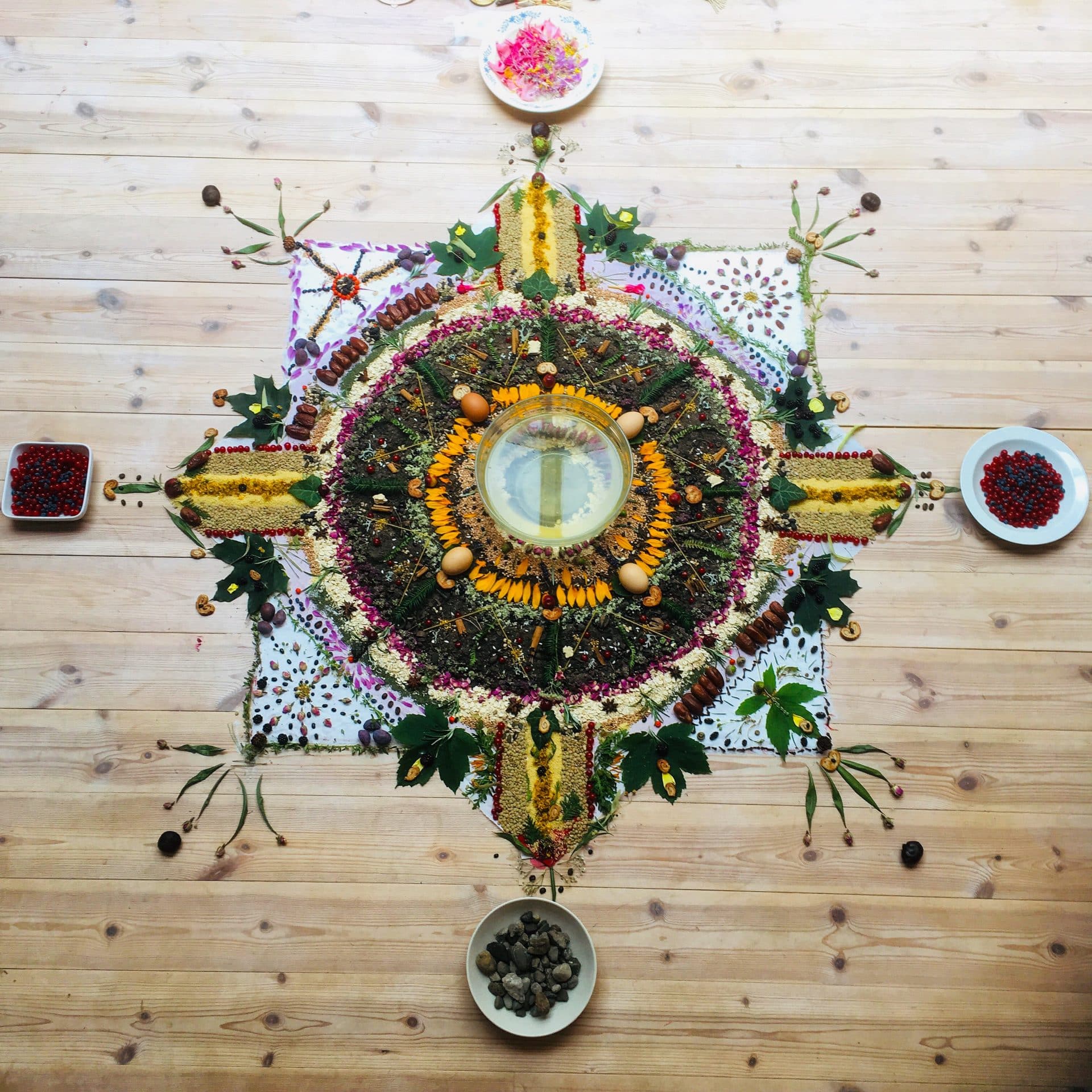 Logistical Requirements for Participation
Application period is now closed.
The application itself is somewhat extensive, but don't let that discourage you from applying. Just reach out if anything is unclear, and please register with the email address you check most frequently and wish to use for primary communications with Ancestral Medicine.
Frequently Asked Questions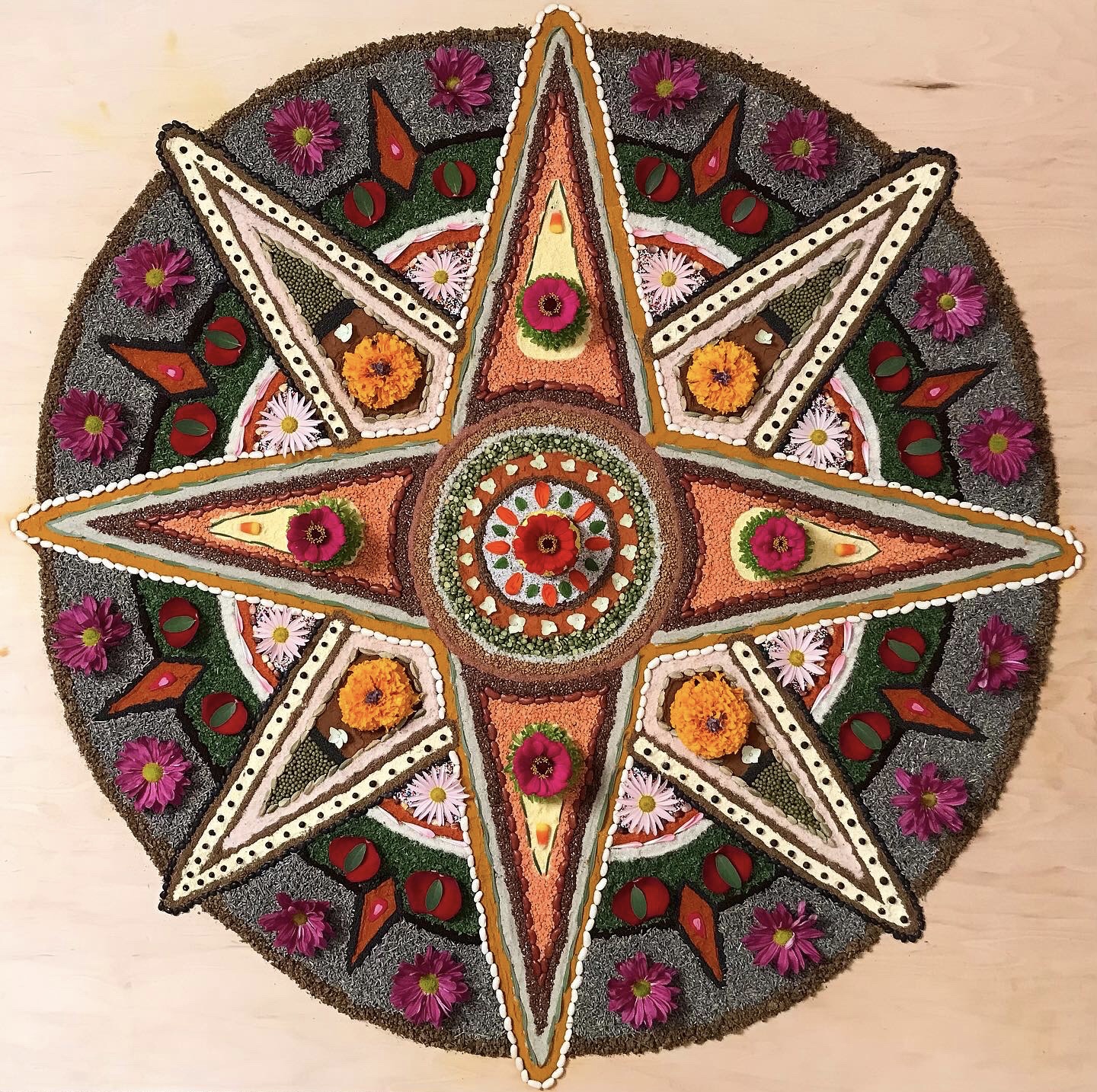 Watch the Replay of the Practitioner Training Q&A Session