Ancestral Healing Practitioner Training
May – October 2018
This six-month training in the ancestral lineage repair method developed by Daniel Foor, Ph.D. is for experienced ritualists who are psychologically well and already in relationship with their own ancestors. The work will closely follow the material in Ancestral Medicine: Rituals for Personal and Family Healing.
People drawn to guide ancestral healing work for others may include psychotherapists, activists/community leaders, hospice/death midwives, priests of diverse traditions, and holistic healers. In addition to learning to guide ancestral lineage repair work in an individual context, participants will:
Engage in ancestor-focused prayer and invocation, altar tending, and offering practices
Learn basic skills for assisting the dying and recently deceased
Weave social and earth justice considerations into the practice of ancestral healing
Increase personal capacity to engage the ancestors through dreams and synchronicity
Receive support for working with ancestral curses, funky spirits, and other toxins
Enjoy individualized support for bringing out your personal ancestral calling
Graduates of the practitioner training are encouraged to pursue certification in this approach to ancestral lineage healing. All practitioners agree to the Ancestral Healing Practitioner Code of Ethics.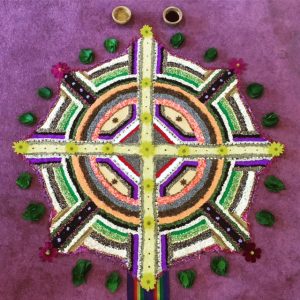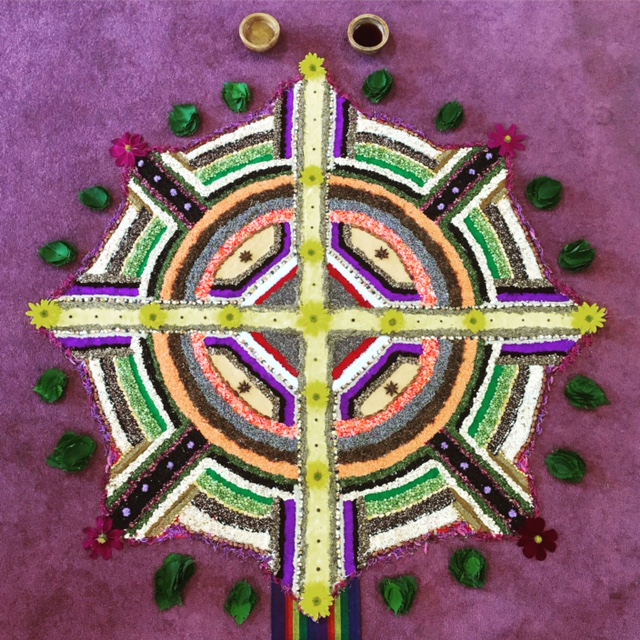 About the Program
Training begins and ends with a residential retreat (five nights, four full days, two partial days). This will be the third cohort of ancestral healing practitioners, and we'll gather at The Mountain Retreat and Learning Center in Highlands, NC. Full on-site participation is required. Retreat dates are:
Tues, May 8 – Sun, May 13, 2018
Tues, Oct 2 – Sun, Oct 7, 2018
The first retreat will cover the five stages of the lineage repair cycle (Chapters Five-Nine of the book) with considerable time devoted to supervised small-group exchanges. The second retreat will explore social and earth justice ritual in relation to the ancestors, deepen with core skills, and include other aspects of ancestor reverence (e.g., tough cases and the limits of ancestral healing, work with ancestors of place, support for the dying). Retreats will also be staffed by fantastic practitioner assistants from previous years. Full participation at both retreats is required to complete the training.
Between retreats participants will engage in five monthly group video conferences (May – Sept), five individual mentorship sessions with Daniel, and one-on-one ancestral healing sessions with other trainees by phone, video conference, or in-person when circumstances permit. Participation in the practitioner training also includes the Ancestral Healing Online Course. Depending on when you step in with the training, you may be woven into the current online course or the next cycle in Autumn 2018. Cost for the online course is included in the tuition for the practitioner training.
Prerequisites
Participants ideally have attended at least one in-person ancestral lineage healing training with me or engaged in equivalent personal session work with myself or one of the trained practitioners. As I'm offering the in-person training less often now, participation in the Ancestral Healing Online Course can make up for some of this if circumstances don't allow for attending an in-person intensive. Most importantly, participants must have already engaged at some depth with their own blood lineage ancestors through this method.
Applicants are also expected to have years of experience with introspection/personal healing and with ritual/spiritual practice. This includes being at a stage of personal development that emphasizes being of service and includes a commitment to transforming any rough edges that could interfere in your ability to be a useful person. Ideally you'll want to have some kind of in-depth training in how to hold space for others (e.g., psychotherapist, priest work, teacher) and an established practice and network that can immediately benefits from the skills you'll acquire in the practitioner training.
Trainees are expected to not only be psychologically and ritually grounded humans with an established network, but culturally competent, including being invested in larger movements for social and earth justice. As it's a mentorship relationship, you also need to click at least decently well with me as a person and vice versa for the training to make sense.
Retreat Details
Cost for the six-month practitioner training is $2,800. This includes tuition for both five-day retreats, five personal mentorship sessions with Dr. Foor, five monthly video conferences, and cost for the full Ancestral Healing Online Course but does not include the food and lodging for retreats (about $500 total for each). See below for details on scholarships if you would need a cost reduction to be able to join.
Participants are asked to arrive for a 7pm-9pm evening session on the Tuesday evening before each retreat (May 8th and Oct 2nd) and to stay through the morning session 9-11am the following Sunday (May 13th and Oct 7th). Unless you're driving, most will fly into Atlanta and take a group shuttle to and from the retreat center. The Blue Ridge Mountains are amazing in the spring and fall, and the residential setting provides an opportunity to dive deep both with the work and with a conscious community of fellow learners and ritualists.
Application and Scholarships
Participation in the training begins with submitting a completed application (application link here). Spaces are limited; for the third cohort we're on track to have 2-3 times the number of applicants as there are spaces. Accepted applicants will be invited to register, see application for details.
Some partial scholarships are available for applicants in need. To apply, please submit both the training application and the scholarship application (scholarship link here). Scholarship applicants of other-than-European ancestries, diverse gender expressions, geographic diversity to reach new populations, and/or with a commitment to serving populations who may not otherwise enjoy access to ancestral healing work will be given preference.
Permissions and Certification
Everyone who completes the training will have foundational skills to support others in ancestral lineage repair work. Graduates can state that they completed the Ancestral Healing Practitioner Training and are encouraged to put their skills into practice within bounds of personal capacities.
Graduates who are called to guide regular ancestral healing work for others after completing the practitioner training are strongly encouraged to enter into the post-graduation certification process. Requirements for certification consist of documenting 40 post-training individual ancestral healing sessions (at least 10 of which must be low-income), completing nine professional supervision sessions with Dr. Foor (including three observation sessions), and conducting a case study in ancestral healing. Certification includes the opportunity be part of an emergent collegial association of ancestral healing practitioners. All practitioners also agree to the Ancestral Healing Practitioner Code of Ethics. For a listing of practitioners (currently all graduates of the first training cohort) who have completed their certification requirements, please see the Practitioner Directory.