Ancestral Healing Practitioner Training

Registration is now closed.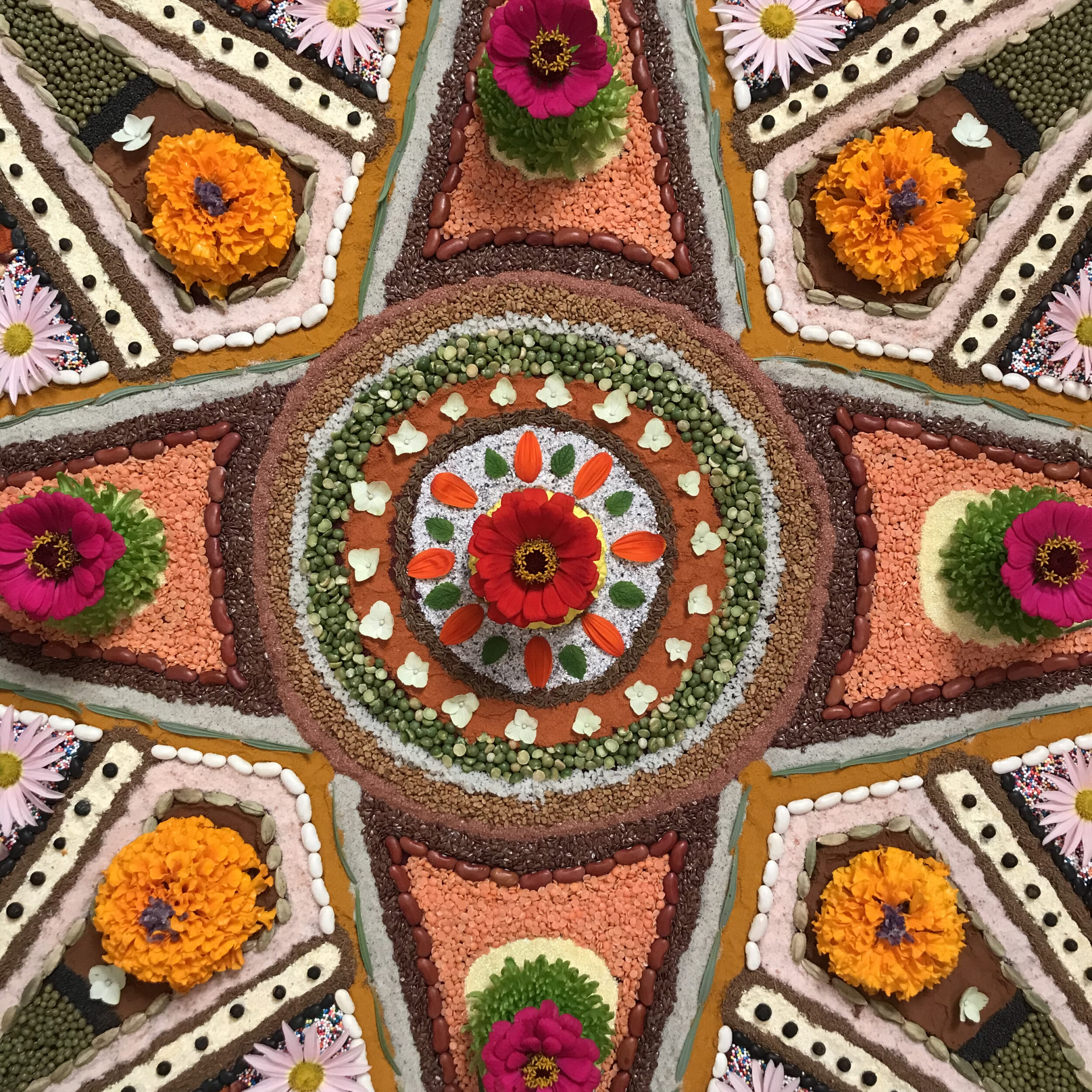 This nine-month immersion in ancestral healing arts equips participants to guide effective and professional ancestral healing sessions and events. These skills may serve as the foundation of a career in ancestral healing arts and may complement many other kinds of practices and service.
This is a professional certification program that centers the Ancestral Lineage Healing method developed over the past two decades by Dr. Daniel Foor, and the training is enriched by the involvement of over 50 mentors, supervisors, and retreat supporters of diverse backgrounds from the Ancestral Medicine Practitioner Network. See in-depth info below and also feel welcome to watch the replay of the Practitioner Training Q&A Session.
Participants will learn to guide ancestral healing sessions, introductory teachings, and ancestor circles using the Ancestral Lineage Healing method.
The training includes learning foundational ritual proficiencies, skills for work with the troubled dead, ways to assist the dying and recently deceased, psychological and cultural layers of ancestral healing, and support for clarifying and living one's personal destiny with ancestral backing.
Participants join an international association of ritualists and healers through the Ancestral Medicine Practitioner Network. This collegial network supports personal and professional development after the training completes and provides professional opportunities and referrals.
The all-inclusive investment in this professional training and certification is $7,500 USD. 
Upon acceptance, participants are required to initiate a payment plan. Flexible payment options for durations up to 24 months are available. There is also a $500 dollar discount for participants who are able to pay in full.
Scholarships
There are a number of need-based scholarships reserved for BIPOC, LGBTQ+ folks, those who speak a language other than English, and applicants from economically disadvantaged nations or backgrounds. As our regional focus this training cycle is Africa and the Diaspora (see below for details), nearly all available scholarships will be reserved for people of African ancestries and possibly for a few folks who bring language fluencies not already represented in the Network. Ancestral Medicine may choose to further extend financial support to any given applicant through our Professional Development Fund for Ancestral Healing Practitioners.
If you have financial concerns and wish to apply, please proceed and indicate your financial needs during the application process. The cost of the training is set at $7,500 to reflect fair compensation for the many Ancestral Medicine mentors, staff, and training supporters; to allow for substantial cost reductions for less economically advantaged applicants; and to allow the training and professional Network itself to be sustainable. We are committed to keeping the training truly accessible while also caring for our team and those who make it possible.
This training empowers participants to guide practices of ancestral reconnection in ways that are ritually safe, culturally skillful, and effective at catalyzing personal and family healing.

To meet that objective, we commit to: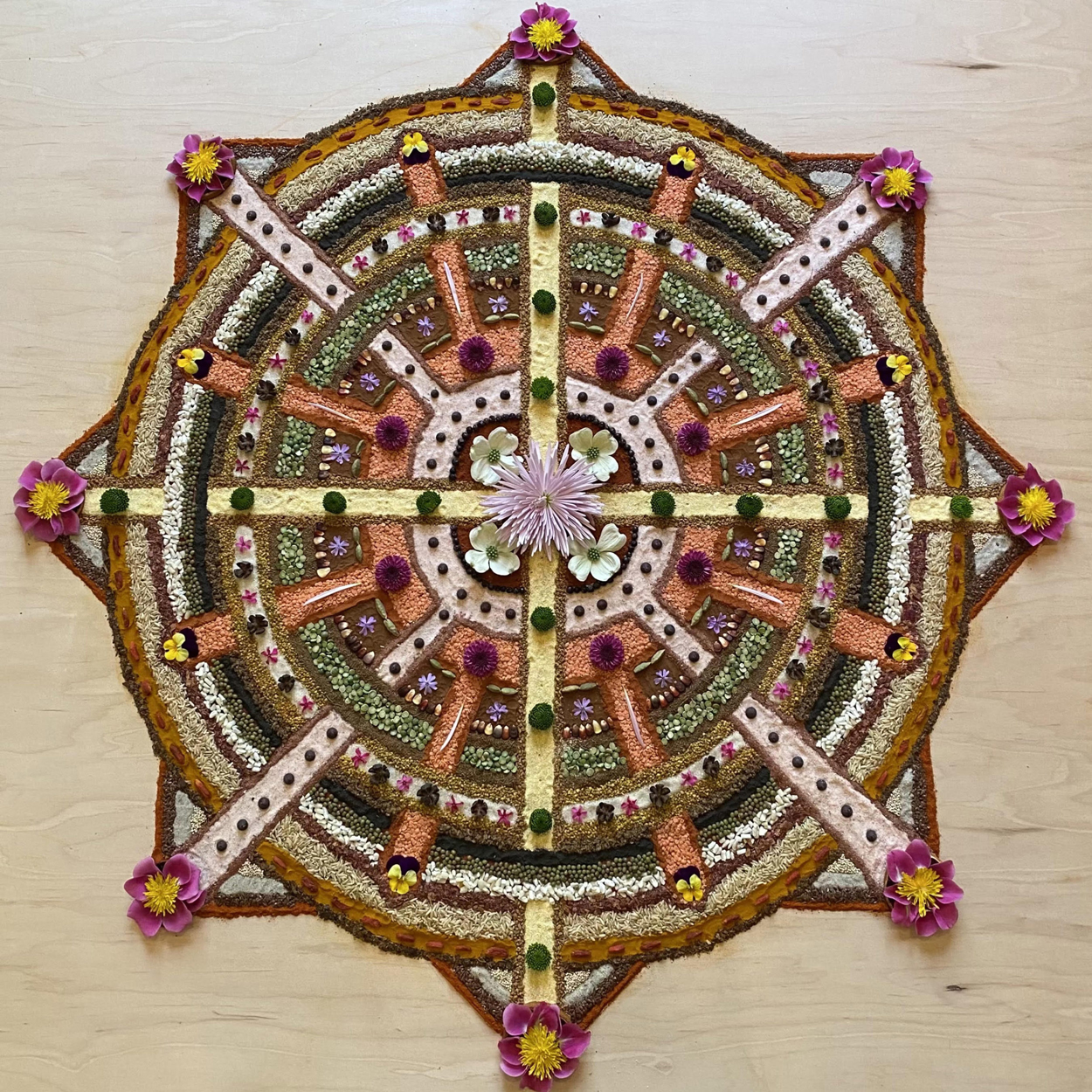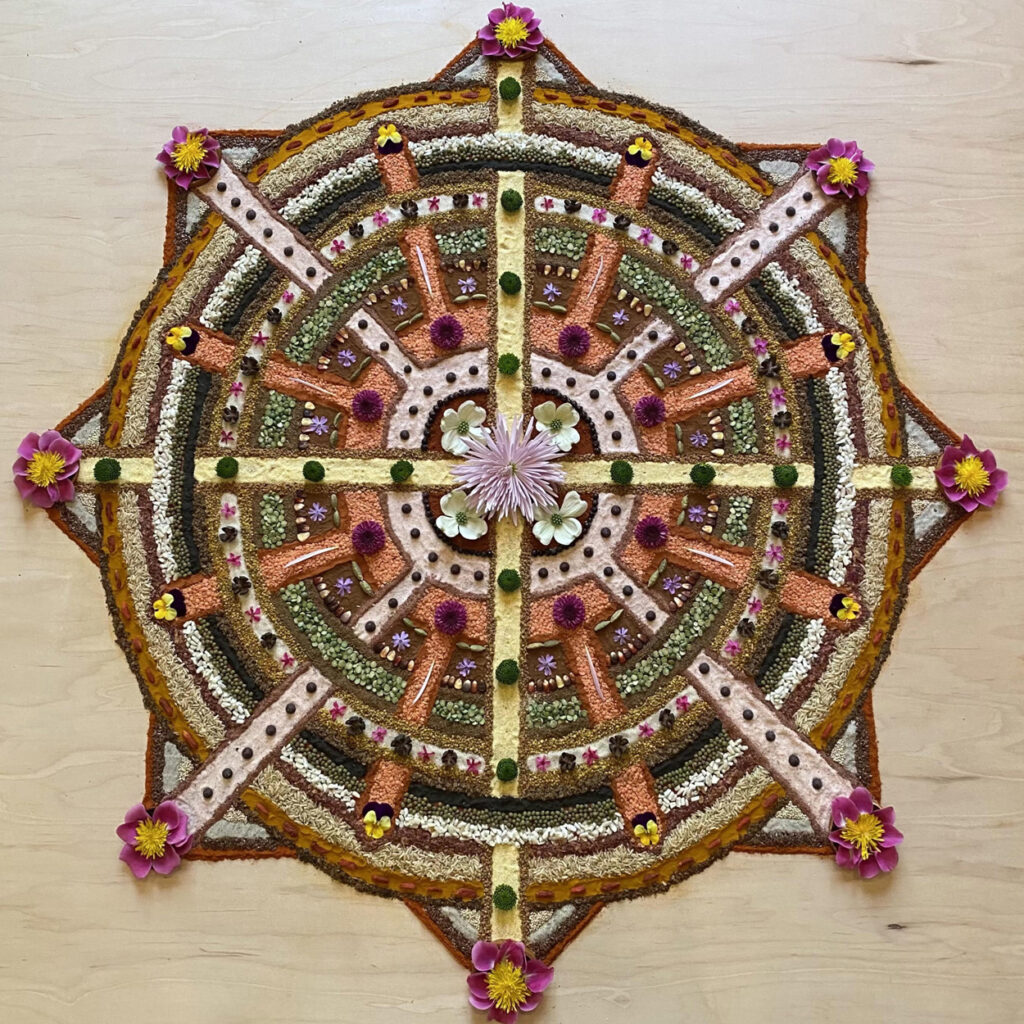 "My ancestors pushed me to start the training, and I was able to enroll thanks to a scholarship from Ancestral Medicine. I felt like I was going to magic school with my ancestors. The program is well-structured, rich, and multifaceted. The teachings go into the depths of ancestral tending, consider cultural diversity, and are politically mindful. You get to know people from all kinds of backgrounds and the network is a treasure of internationally diverse, amazing folx, and a lovely connective space. I felt well resourced by Daniel, the team and the other trainees throughout the whole process."
- Ana Antadze, Hanover, Germany (Cohort Five)
The heart of the training takes place over nine months and includes three online retreats and a mixture of individual sessions, small-group mentorship, larger group teachings, and session exchanges with peers.
All meetings are online through the Zoom platform, and retreats are guided by Dr. Foor with robust support from practitioners in the Ancestral Medicine network. Retreat sessions are scheduled over a period of two weeks to be spacious, minimize online fatigue, and allow time for personal integration.
First Retreat (October 2022). Focus will be on the steps of the Ancestral Lineage Healing process and the fundamentals of guiding personal sessions. Considerable time will be spent in practitioner-supervised small-group exchanges. After this trainees will be empowered to guide sessions with other trainees and practitioners.
Between First and Second Retreat (November 2022 – March 2023). Requirements will include: refining skills through guiding sessions within the cohort, meeting individually and in small groups with your mentor and mentorship pod, and attending live teachings with Dr. Foor and other teachers. This is a time for deepening with your ancestors, learning through practice, and addressing any necessary proficiencies in preparation for guiding ancestral healing sessions for the public.
Second Retreat (March 2023). Focus will be on preparing for guiding public sessions. We'll explore professional challenges and limitations, cultural healing layers of the practice, and skills for work with especially troubled ghosts. Provided requirements have been met, participants will be empowered to offer public sessions as a practitioner-in-training (trainee).
Between Second and Third Retreat (March – July 2023). Trainees hone their skills through guiding public sessions in tandem with regular supervision in the form of individual mentorship meetings, observation, and group supervisions. In some cases the certification requirements of 40 documented client sessions and accompanying supervision sessions may be fulfilled by the time of the third retreat; however, the pace of the certification period will vary from person to person.
Third Retreat (July 2023). This final retreat provides an opportunity for the cohort to gather after encountering the complexities that can arise when guiding public sessions. Content will include work with different kinds of ancestors, relationship of ancestors to the Earth, mystical aspects of the practice, and ways to support clients in clarifying path and destiny. For those who have completed other requirements to this stage, certification may be an outcome after a final mentorship meeting shortly following the retreat.
Regionally-Focused Training Progression
The 2022-2023 Practitioner Training (Cohort 6) is the second annual cohort of a four-part progression with a different geographic and cultural focus each training-year.
The intent is to support international access to training opportunities and ancestral healing services, to deepen historical and cultural knowledge among the Ancestral Medicine Practitioner Network, and to enact a vision of global ancestral synergy and cooperation.
Although training fundamentals are consistent, the training will express the regional focus in any given year in three ways:
The four-year cycle progression will be:
Cohort 5 (2021-2022) - Europe, West Asia, and North Africa
Cohort 6 (2022-2023) - Africa and the Diaspora
Cohort 7 (2023-2024) - Asia and Oceania
Cohort 8 (2024-2025) - The Americas
(Some areas such as West Asia and North Africa are at a geographic and cultural crossroads and may be represented in more than one cycle.)
In 2021-22 the regional focus included Europe, the Arabic-speaking world, Turkey, Israel/Palestine, the Caucasus, and Iran. In 2022-23, the regional focus includes continental Africa, all people of African ancestries in the Diaspora (meaning more recent African ancestries, Black people, as all humans are ancestrally African), and those with a demonstrated long-term personal and professional investment in the well-being of Africa and African peoples. 
Again, this regional focus means that training spaces, scholarships, and Continuing Education teachings center Africa and the Diaspora this cycle; it does not mean that all training participants will be from the region of focus. For context, in 2021-22 just under 40% of training participants met the regional criteria. This included recent European immigrants of diverse African and Asian ancestries as well as folks from Turkey, Iran, Spain, Austria, etc. who live outside of the region of focus. There is no need to meet the regional criteria for Cohort Six or for any other year to apply for the training. 

"The international holding of this training was critical and a huge part of my growth journey. Being a part of this international community shifted me out of my "American centered" mindset, broadened my view of the work, and helped me refine my role in this larger landscape of healing. It was both comforting and humbling to see and participate in how this work manifests around the globe, and the unique experiences and perspectives each trainee weaves through this training helps brings the framework alive."
- Erica Nunnally, Rhode Island, USA (Cohort Four)
Requirements & Application
Working in close partnership with the ancestors can be potent and transformative in unexpected ways.
Applicants are asked to be anchored in their psychological and spiritual well-being prior to application. Although the training necessarily includes ongoing personal and ancestral healing, the emphasis is on learning to guide ancestral healing for others.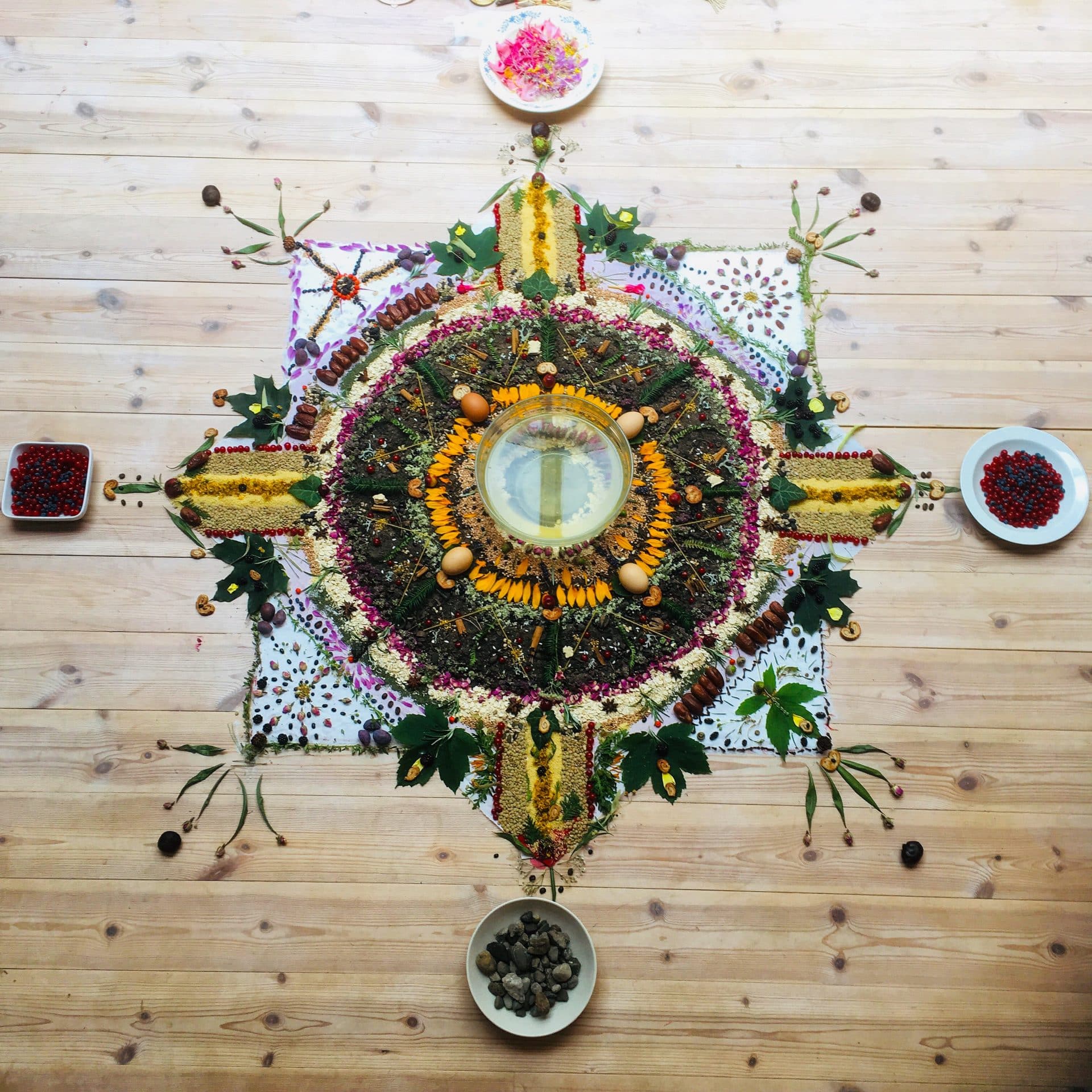 What Are We Seeking in Applicants?
Although a calling from the ancestors is one important element, there is no single background or training to prepare to guide ancestral healing practices for others. Some qualities that we value in applicants include:
Examples of the backgrounds from some in the first four cohorts include: holistic healers, psychotherapists, activists and community leaders, midwives and hospice workers, artists, diviners, genealogists, artists, practitioners of traditional and/or Western medicines, and priests of diverse traditions. Even if none of those describe you, if you feel called to support others in their ancestral healing, we encourage you to apply.
The application period is currently open. The application portal allows you to save work in progress, complete the application over more than one session, and submit when ready. Expect in the application process:
We have found that a robust application process supports determining up front if the training is a good match from both sides. Our team will consider applications on a rolling basis, and submitting materials as soon as possible is helpful. Applications will be reviewed by select Ancestral Medicine staff and never shared in any way beyond that. As in previous years, we anticipate more applicants than available spaces.
"Having been born and raised in South Africa as a person of color, ancestral reconnection practices helped me to heal generational traumas connected to apartheid and colonization. Ancestral healing work has not only benefited me but all my lineages and relations and is powerful healing work that will trigger deep transformational changes in the practitioner. It is a sacred path that requires, like all forms of healing work, sincere long-term commitment."
- Gita Thandika, California, USA (Cohort Four)
Frequently Asked Questions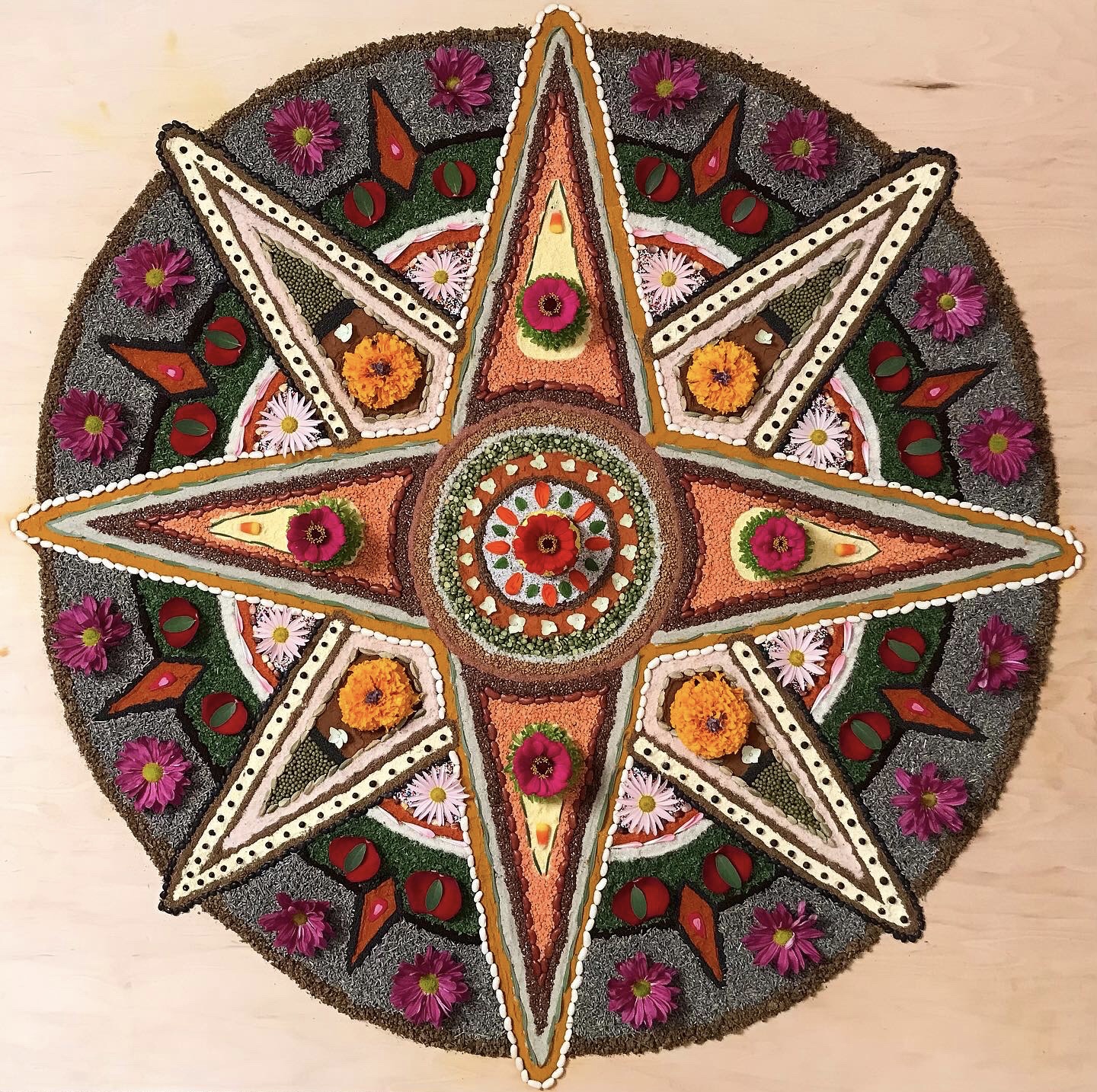 Watch the Replay of the Practitioner Training Q&A Session