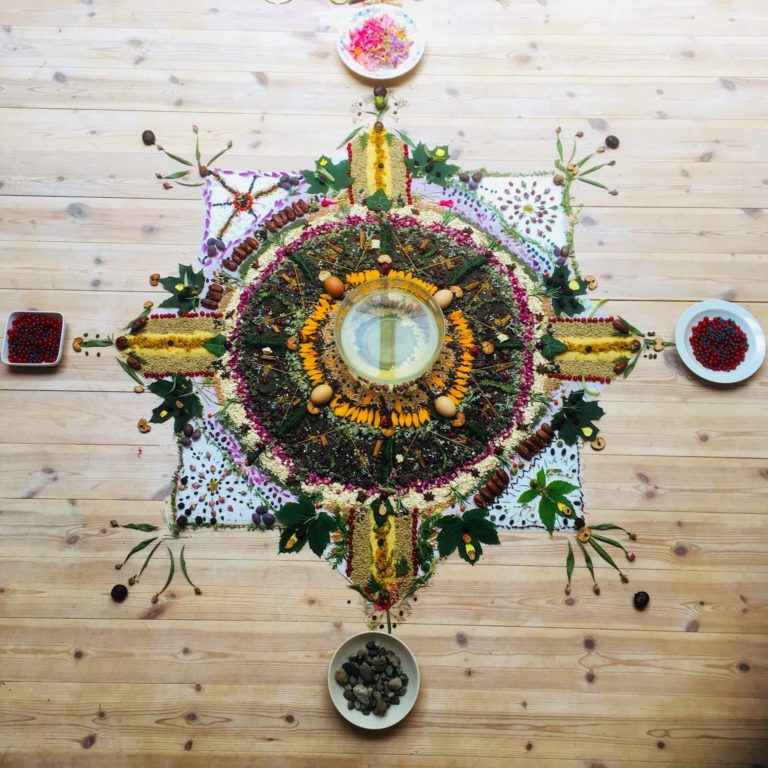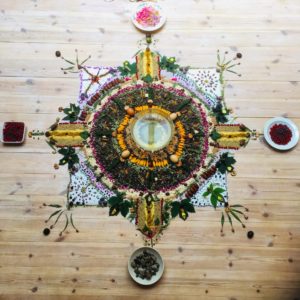 UPDATE: We have no open positions at this time. We will update this page with details when we have further employment opportunities.
We're seeking a new team member. Does this sound like you or someone you know?
Would you like to work for an online educational organization that encourages the embodiment of animist/earth-honoring values in ways that are culturally healing and accessible to people of diverse means, ancestries, and geographies? An organization that fosters work/life balance, creative team collaboration, and a commitment to social and Earth justice?
We are actively seeking a diverse applicant pool. Black, Indigenous, People of Color, LGBTQIA+ individuals, people with different abilities, parents, veterans, and folks with second(+) language proficiencies are all encouraged to apply. Ancestral Medicine is an equal opportunity employer.
We do not accept unsolicited resumes or applications, so if you are interested in working with us, please check back to learn of further opportunities. The best way to stay apprised of any open positions is by joining our newsletter, where we always announce open positions.
Please review the details on the job descriptions below and apply via the form provided. We anticipate a high volume of applications and won't be able to respond to questions or resumes sent by email or social media. Read more and apply below.
Ancestral Medicine Administrative/Customer Support Position
Ancestral Medicine seeks an administrative assistant with strong communications skills to join our small team. This employee will be trained as a generalist, understanding the variety of needs across departments, including customer support, online course building and maintenance, website, practitioner training logistics, and special projects. The admin assistant position can be considered the go-to person for getting a variety of tasks done flexibly and efficiently, including changing tasks frequently and by project depending on the day-to-day operational needs across the organization.
This position begins as part-time (20 hours/week) with likely options to expand over time.
Responsibilities include:
Copywriting and proofreading
Learning and applying complex repetitive tasks in WordPress and other systems
Experience with Google Sheets, Docs, Drive navigation, and Calendar
Maintaining accurate records and tending the internal systems (including Active Campaign, Zoom, WordPress, Slack, Gmail, Google: Drive, Sheets, Docs, Calendar)
Flexibly accomplishing tasks on a daily-changing priority list
Light coverage on customer support replying to inquiries from the public, including emails, registrations, and scholarship requests
Light coverage on troubleshooting client access issues (IT help desk)
Other admin assistant tasks as needs arise
Excellent spelling and grammar in written communication
Excellent proofreading and attentiveness to detail on every level
Extremely quick to learn new tasks
Strong and reliable internet connection and personal computer
Experience genuine satisfaction with keeping things in order and getting things done – a passion for administrative streamlining and efficiency
Ability and ease with taking direction from multiple people and following up on assigned tasks
Can navigate correspondence with clarity, connectivity, and heart
Extremely good at keeping track of multiple deadlines
Tech-savvy mindset with ability to proactively problem-solve
Familiarity with WordPress admin (for light maintenance, no programming)
Extremely good organizational and project management level skills
Ability and ease with keeping sensitive information in confidence
Resonance and willingness to work within the Ancestral Medicine Core Values
Educated and skillful around cultural competencies (e.g., queer-friendly, anti-racist, class-aware, international sensibilities)
Slack, ClickUp, Zoom, Active Campaign, Google Business Suite, Acuity, Paypal, Stripe, Quickbooks
Able to work remotely from home and to participate from home in online meetings via Zoom
Starting wage is $25/hour with 3-month review
Enrollment in Ancestral Medicine online courses
Unlimited PTO
We encourage applicants of ancestrally and culturally diverse backgrounds to apply. Applicants for this person must have permission to work in the United States.
Please fill out the application below to apply, making sure to upload your cover letter and resumé as a single document titled "[Your Last Name]_application".
PDF, .docx and other common formats are all fine. If the application form shows below, positions are still open.