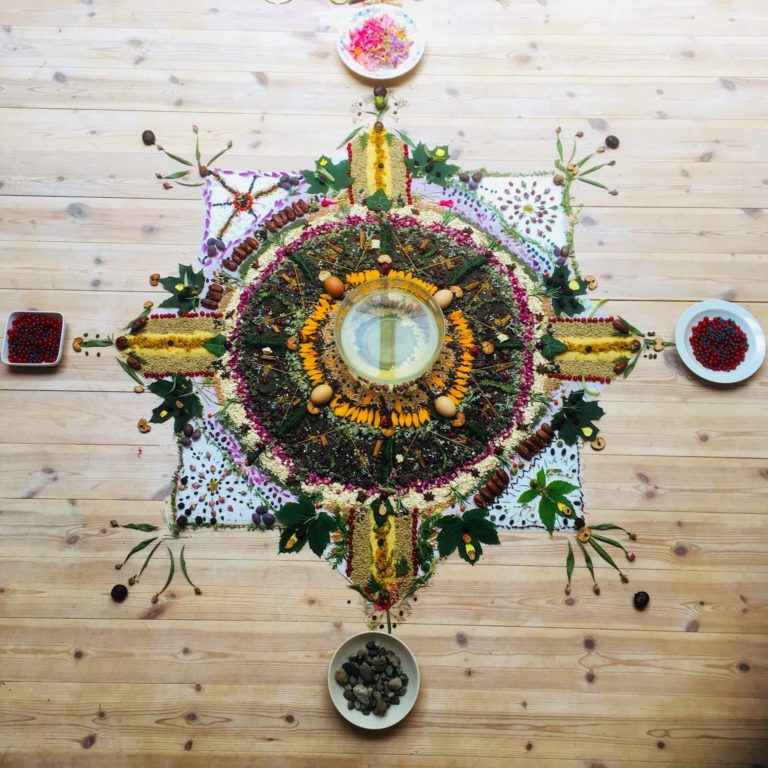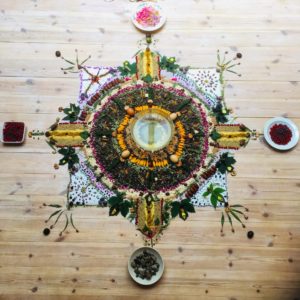 UPDATE: We have no open positions at this time. We will update this page with details when we have further employment opportunities.
We're seeking a new team member. Does this sound like you or someone you know?
Would you like to work for an online educational organization that encourages the embodiment of animist/earth-honoring values in ways that are culturally healing and accessible to people of diverse means, ancestries, and geographies? An organization that fosters work/life balance, creative team collaboration, and a commitment to social and Earth justice?
We are actively seeking a diverse applicant pool. Black, Indigenous, People of Color, LGBTQIA+ individuals, people with different abilities, parents, veterans, and folks with second(+) language proficiencies are all encouraged to apply. Ancestral Medicine is an equal opportunity employer.
We do not accept unsolicited resumes or applications, so if you are interested in working with us, please check back to learn of further opportunities. The best way to stay apprised of any open positions is by joining our newsletter, where we always announce open positions.
Please review the details on the job descriptions below and apply via the form provided. We anticipate a high volume of applications and won't be able to respond to questions or resumes sent by email or social media. Read more and apply below.
The Ancestral Medicine team is looking for a dedicated content specialist to guide and develop digital content for our organization. In this role, you will be expected to help define our target audiences, create and publish content for all audience segments, and monitor engagement across external communication channels. We hope to work with a highly creative and motivated communicator with a keen eye for detail. We anticipate that the person in this role will come to possess comprehensive knowledge of all Ancestral Medicine offerings in order to communicate about them in accurate and compelling ways.
This role will be full-time with a team that is entirely remote with flexible work hours. AM team members enjoy unlimited time off and have access to all of our online courses and resources. The starting salary range for this position is $58,000-$64,000.
Write and edit strategic, clear, creative and clean SEO-driven copy in a fast-paced environment. Includes requesting and integrating content drafts and ideas from collaborators on the AM team. Content created will be for our email and newsletter communications, website, marketing landing pages, social media channels, blog, etc.
Build out and manage all automated email campaigns that support participants engaged with AM offerings which include free public teachings, synchronous and asynchronous online courses, and cohort-based ancestral healing practitioner training.
With support from marketing, plan and post original, engaging branded content across all AM social media channels (Instagram, Facebook, and YouTube), including creating copy for paid ads.
Meet with appropriate team members from marketing, curriculum, operations, customer service, and Practitioner Network administration to: ideate, define content goals, and develop content strategies to effectively reach target audiences and content goals.
Establish content calendars and ensure that content is consistent across channels.
Leverage existing internal communication and project management resources to communicate editorial and content priorities and schedules to the AM team.
Track engagement analytics in social channels and digital platforms to gauge success of content strategies and to generate ideas on potential improvements.
Participate in other communications-related activities as needed.
High-quality writing skills with strong command of the written English language.
Excellent editing skills, including ability to self edit content for grammar and punctuation.
Interest in understanding deeply the values and ethos driving AM offerings.
Proficiency writing on and skillfully navigating matters of cultural healing, anti-oppressive values, and international inclusivity.
Healthy relationship with feedback, flexibility to adjust voice and tone to maintain consistency with the AM brand, and willingness to eventually become the primary voice of the organization.
Familiarity and comfort with content management systems (we use WordPress), marketing automation platforms (we use ActiveCampaign), and Google Workspace.
Familiarity and comfort with social media platforms (specifically Instagram, Facebook, and YouTube).
Willingness and ability to work independently.
A minimum of three years of experience in content creation, marketing, communications, or similar.
Work samples that demonstrate strong writing skills, understanding of grammar, and SEO and/or SMO best practices.
Two or three professional references that can speak knowledgeably about your work.
Application materials for this position should include a resume and any supplemental materials you wish to provide along with a response to this brief writing assignment:
Please review this short video and write a concise summary of its main points. Feel free to include a line or two of copy that could contextualize this video if it were posted to one of AM's social media channels.
To apply, please fill out the form below and upload all application materials as a single PDF or word document titled "[Your Last Name]_application".
Applicants must have legal permission to work in the United States.