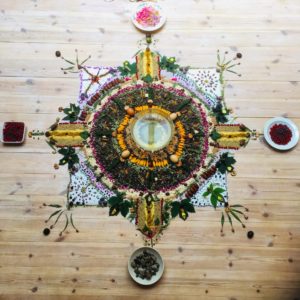 UPDATE: We have no open positions at this time. We will update this page with details when we have further employment opportunities.
Would you like to work for an online educational organization that encourages the embodiment of animist/earth-honoring values in ways that are culturally healing and accessible to people of diverse means, ancestries, and geographies? An organization that fosters work/life balance, creative team collaboration, and a commitment to social and Earth justice?
We are actively seeking a diverse applicant pool. Black, Indigenous, People of Color, LGBTQIA+ individuals, people with different abilities, parents, veterans, and folks with second(+) language proficiencies are all encouraged to apply. Ancestral Medicine is an equal opportunity employer.
We do not accept unsolicited resumes or applications, so if you are interested in working with us, please check back to learn of further opportunities. The best way to stay apprised of any open positions is by joining our newsletter, where we always announce open positions.