Daniel is a ritualist and educator focused on helping others to reclaim their innate capacity to relate with their ancestors and with the greater web of other-than-human kin.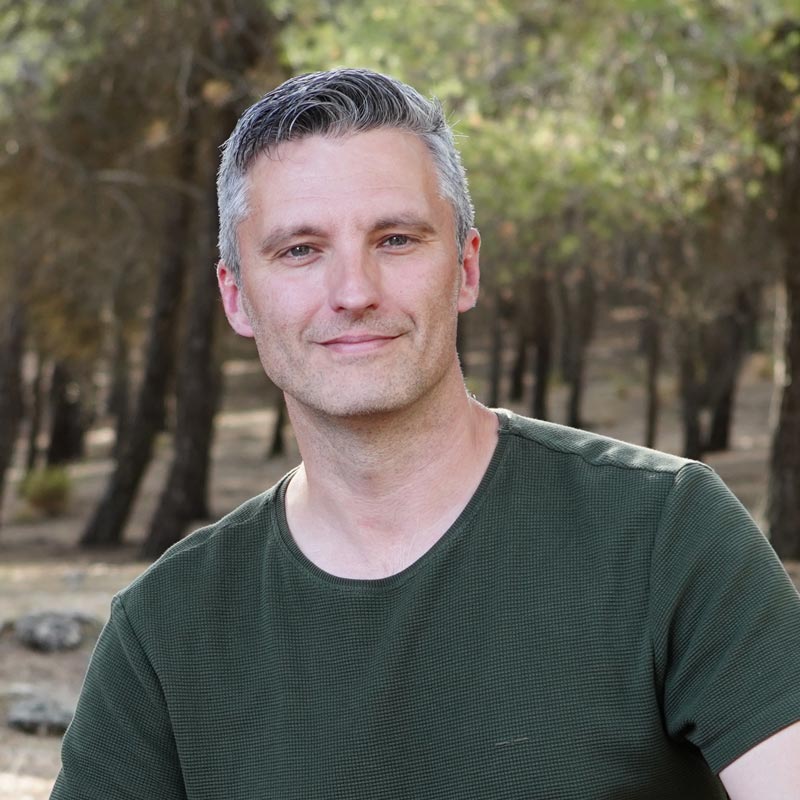 He is the author of Ancestral Medicine: Rituals for Personal and Family Healing and an internationally respected teacher of ancestor reverence and ritual. Since 2004 Daniel has guided over one hundred multi-day ancestor-focused healing rituals in eight countries, reached thousands of participants through personal sessions and online courses, and mentored over 150 practitioners to facilitate the work of ancestral healing.
Daniel is the child of early settler colonialists to North America, largely from England and Germany, and he is a white, cis-gendered, able-bodied, U.S. citizen deeply committed to historical honesty, reckoning with unpaid ancestral debts, and cultural healing with respect to race, class, gender, American imperialism, and the ways in which the Earth longs for better from human folk.
In addition to ancestral healing, his offerings center the personhood of the other-than-humans, and he is an amateur naturalist in love with snow, lightning, insects, pileated woodpeckers, and oak trees. As a teacher of practical animism, he is committed to helping people of all ancestries and backgrounds to reclaim frameworks for sustained relationships with our extended kin in ways that are ethical, culturally respectful, and aligned with the work of decolonization.
Daniel's training draws from the guidance of living mentors in diverse lineages of ritual arts; his academic work as doctor of psychology and student of history and religion; his clinical experience as a marriage and family therapist; the lessons of family, marriage, and parenting; his time outside the U.S. as a student of language and culture in the Czech Republic, Mexico, Ecuador, Egypt, Morocco, Nigeria, and Spain; and 25 years of implementing the teachings of Earth and ancestor reverence in his personal life.
With respect to ritual arts, important influences include the European Pagan traditions of his blood ancestors, Islamic Sufism, Mahayana Buddhism (especially Rinzai Zen), Buryat Mongol shamanism as shared by Sarangerel Odigan, Native North American ways (especially Lakota altar and the Native American Church), and West African Ifá/Òrìṣà tradition. Daniel has made four pilgrimages to Southwest Nigeria as a student of Yorùbá culture and an initiate of Ifá, Ọbàtálá, Ọ̀ṣun, Egúngún, and Òṣùgbó in the lineage of Olúwo Fálolú Adésànyà Awoyadé of Òdè Rẹ́mọ. Daniel does not presume to represent these lineages beyond permissions extended by his teachers, and his public offerings are based on cross-cultural Earth and ancestor reverence.
As the founder and director of Ancestral Medicine, Daniel is blessed to work with an amazing staff and network of ritualists who hold spiritual teachings and practice to be inseparable from cultural and Earth healing. He lives with his wife and two daughters in Andalusia in the foothills of the Sierra Nevada Mountains near Granada, Spain.