Troubleshooting & IT Support
Please see these common questions and answers for any technical and access issues with the online courses. If you need further help, please fill out the contact form on this page to reach our technical team directly. We'll help!
We are a small and attentive team of living humans, and will reply to you just as soon as we are able, likely within 24 hours (which is to say we do not have an IT help center at our disposal, but we are helpful and will solve the problems that arise). We are certain that both the course content and our attentive service will shortly eclipse whatever hiccup is happening at the moment. Please be kind to us. Thank you!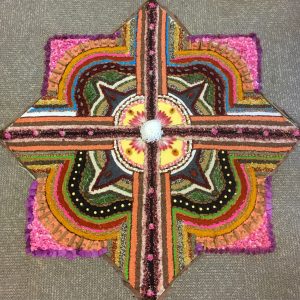 An overview of features within the Ancestral Medicine online portal.
The portal features overview plus course navigation for current course.
Troubleshooting Online Courses
Zoom Platform: Live Conference Access Things
We use Zoom for the live conferences in our online courses, and it generally works very well. Yes, Zoom is free to use for participants!
We know not everyone can make it to the live calls, and so we also record each live conference and make the recording and transcript available as soon as possible after each call (recordings are usually the same day, and transcripts take 2-4 days).
Most people find Zoom easy once you get the hang of it. Once you make it into the call, we will remind everyone how to do things like mute yourself, raise your hand, etc. Really just figure out how to get there and it will be good. Here are some tips:
Contact Us if You Need Further Assistance