Ancestral Medicine encourages the embodiment of animist values and practices in ways that are culturally healing, non-dogmatic, and accessible to people of diverse means, ancestries, and geographies. We seek to honor each person's unique goodness and to fulfill our mission in partnership with the ancestors and the old ones who are the Earth.
Ancestral Medicine is also a business incorporated in the U.S. state of North Carolina (traditional Tsalagi lands) with a team of six full-time staff and over thirty-five part-time ritualists. We offer regular online courses for an international audience, steward a professional network of ancestral healing practitioners, and have guided ancestral healing intensives in eight countries. For more on our priorities see our Core Values, Frequently Asked Questions, the Ancestral Healing Practitioner Code of Ethics and our scholarship application and fund.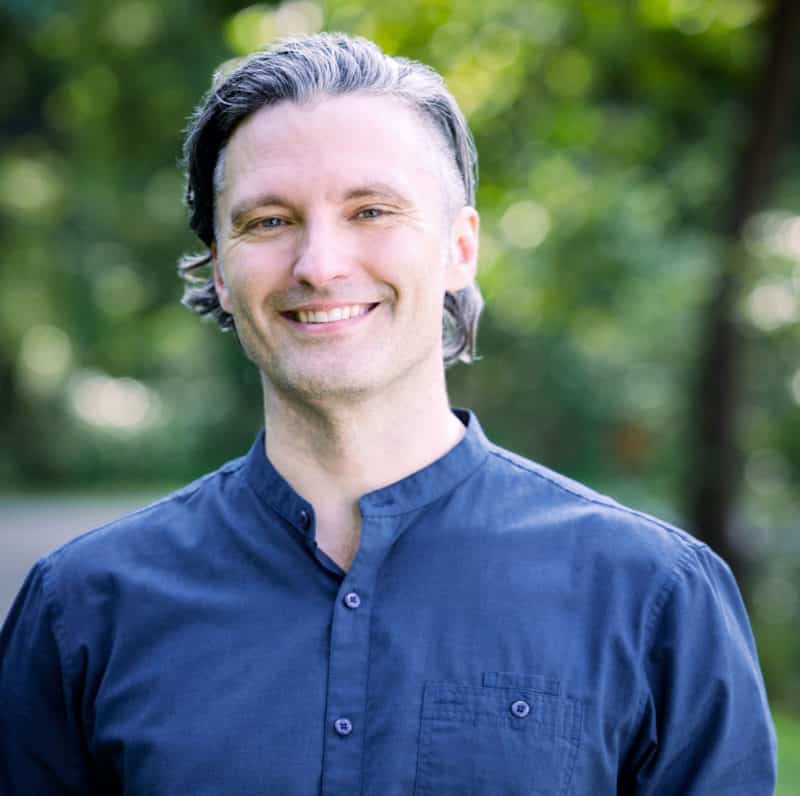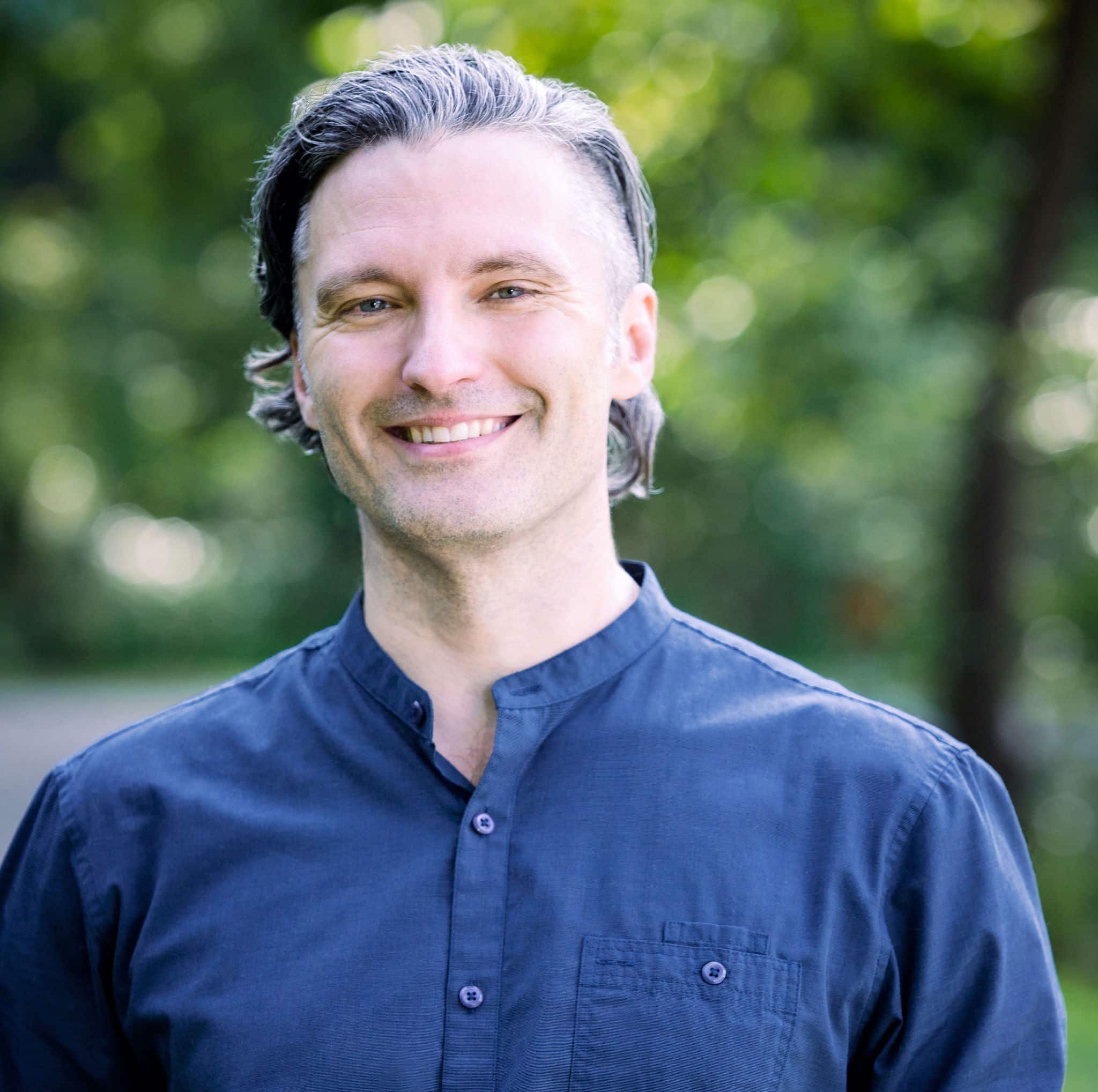 Daniel Foor – Founder & Director
Daniel is a teacher and practitioner of practical animism who specializes in ancestral and family healing and in helping folks learn to relate well with the rest of life. His recent ancestors are settler-colonialists to Pennsylvania and Ohio from England, Germany, and Ireland. He is a doctor of psychology, marriage and family therapist, amateur naturalist, life-long student of earth-honoring traditions, and the author of Ancestral Medicine: Rituals for Personal and Family Healing. Since 2005 Daniel has guided ancestor-focused trainings, community rituals, and personal sessions throughout North America. Training as a therapist, living in other cultures, and immersion in different lineages of ritual all inform his kind and non-dogmatic approach to ancestor and earth reverence. He lives with his wife and daughter in the Blue Ridge Mountains of Western North Carolina. For more information see his full bio here.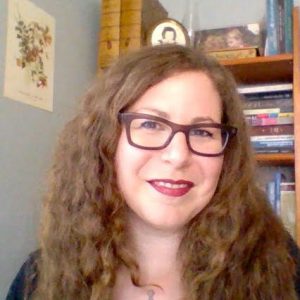 Seyta Selter – Director (Wizard) of Operations
Seyta is a multi-talented wizard and the backbone of growing and administering the organization and its offerings. Seyta builds and manages the administrative wing of Ancestral Medicine including infrastructure, staff coordination, web development, online classes, and accounting. She also works closely with Daniel on strategic development and curriculum. Seyta has an MA in East-West Psychology and is an ancestral healing practitioner and teacher of this work (private practice currently on hold). Her recent ancestors were settlers in New York and Illinois from the Hebrew diaspora, the British Isles, and Germany. Seyta's professional background includes founding and growing a custom clothier for 10 years, teaching dream psychology, and developing NORD, a social journaling website focusing on experiences with the unseen. Seyta lives fjord-side in Union, Washington, traditional Skokomish Twana lands. For more info see: innerlands.org.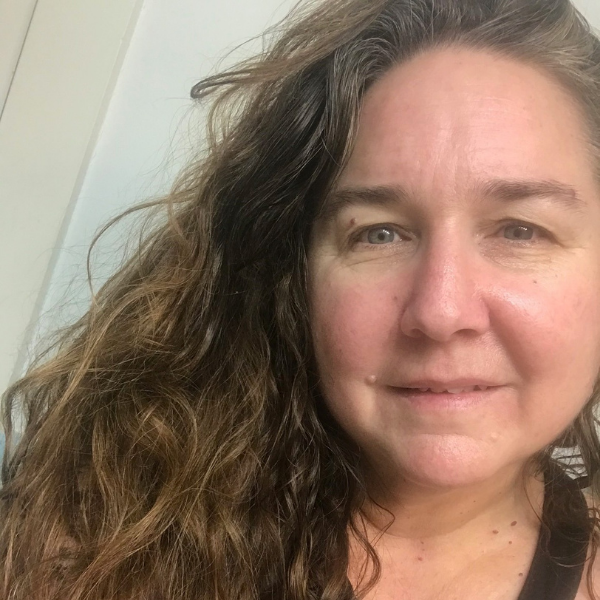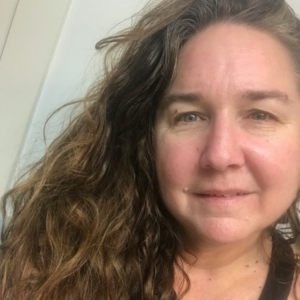 Marie Goodwin, MA – Practitioner Network Alchemist
Marie is a writer and recovering academic. After studying archaeoastronomy in graduate school, Marie transitioned into a career as a consultant to authors, public speakers, and non-profits, helping them make the most of their online presence, coordinating projects, and planning events and retreats. Marie alchemizes the Practitioner Network at Ancestral Medicine, as well as providing Zoom backend and administrative support for the online courses. Marie is passionate about ancient history, plant medicine, alternative currencies and educational models, the wisdom of trees, and writing fiction. She is currently birthing her first series of speculative historical fiction based in the medieval North Atlantic, which will be published in 2021. Her ancestors are from Wales, Cornwall, Cumbria, Northumbria, and Scotland. Read some of her writing at: theotherlandbook.com and personalmycology.com.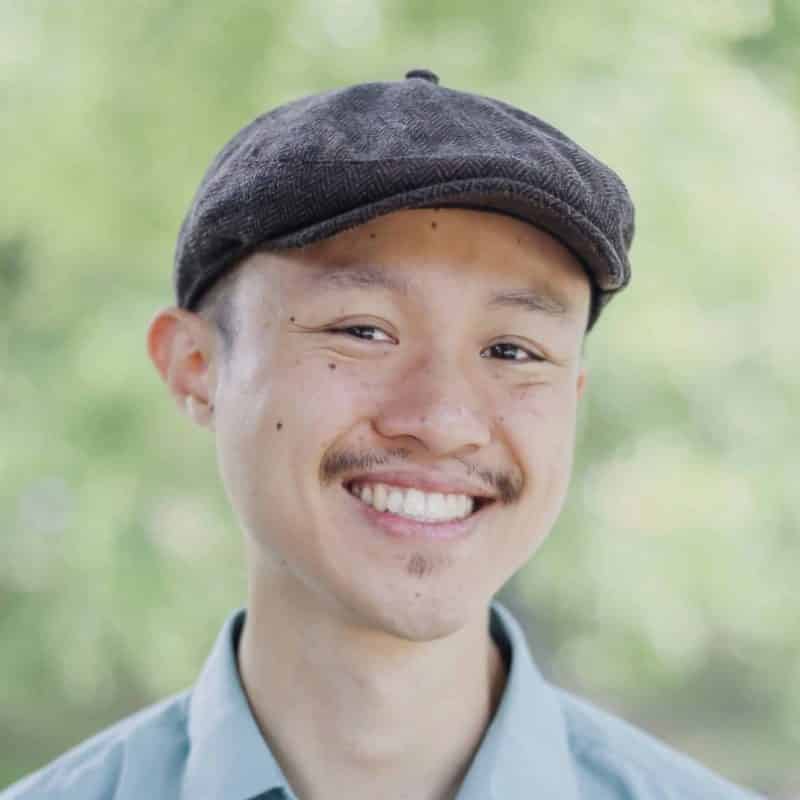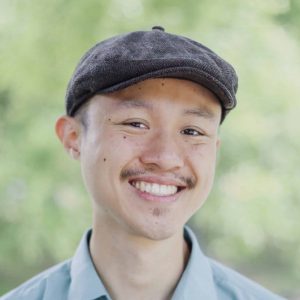 Jason Lay – Hearthkeeper & Operations Assistant 
Jason is a practitioner of bodymind medicine, with training in massage therapy, Japanese acupuncture, and EEG neurofeedback, and is also an avid student of the divinatory arts, including traditional Western astrology. In his role at Ancestral Medicine, he provides any and all necessary support to our current and prospective course participants, and works behind the scenes to help keep things running smoothly. Raised by Chinese immigrants in the suburbs of Baltimore, MD, he discovered mindfulness meditation in high school, which led him to study the philosophy of Theravada and Mahayana Buddhism at St. Mary's College of Maryland. Seeking a greater integration between intellect and embodiment, he pursued a long study in somatics, eventually earning his masters degree in Classical Chinese Medicine from the National University of Natural Medicine. In his spare time, he enjoys poetry, podcasts, and collecting tarot decks. He lives with his two cats, Leeloo and Trinity, in St. Louis, MO, on the ancestral territory of the Osage people.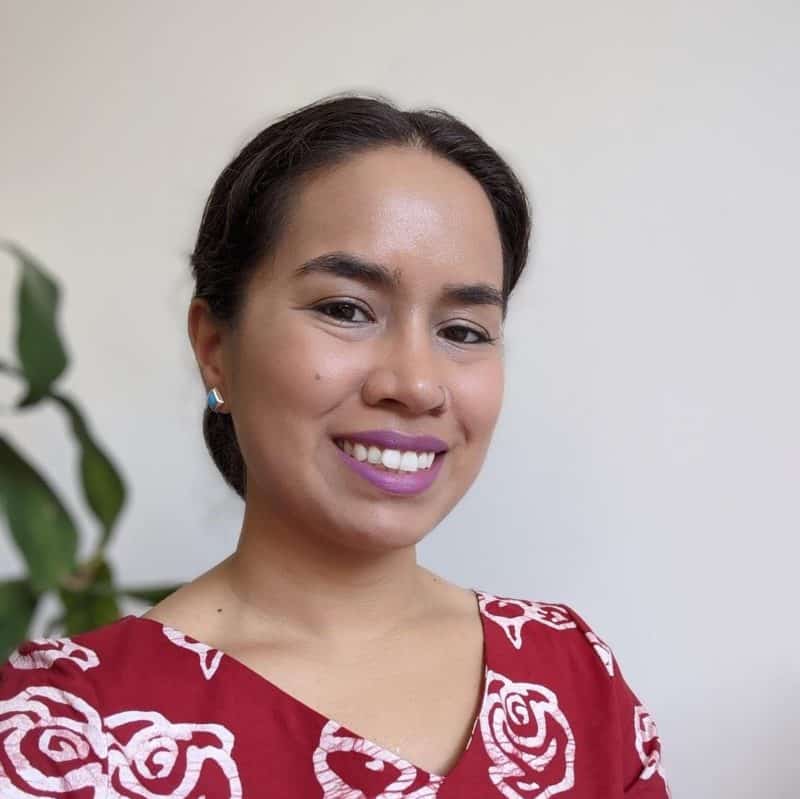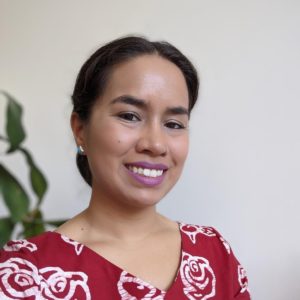 Idamarie Collazo – People Tender
Idamarie is a Latina and dedicated social justice advocate. Idamarie came to Ancestral Medicine after 12 years working in the non-profit sector building social change and community development. In this work, she has advocated on behalf of diverse communities to help build environments in which they want to live in. She holds a Bachelor's of Social Work. As People Tender, she provides general support to participants and the curious-minded which includes technical assistance, social media support, and scholarship requests. She is currently an apprentice, studying to be a Reiki Master. She enjoys braving the wilderness by learning from our oldest teachers: the other-than-humans. Her guiding posts include author Robin Wall Kimmerer, the Vida soundtrack, the All My Relations podcast, and sharing tea with loved ones. Her ancestry extends from Puerto Rico, the traditional lands of the Taíno people and from Guadalajara, Jalisco, MX, the traditional lands of the Cocas, Cuyutecos, Tecuexes, and Tepatitlán people. She lives in Indiana, the traditional lands of the Inoka, Myaamiaki, and Shawanwaki people.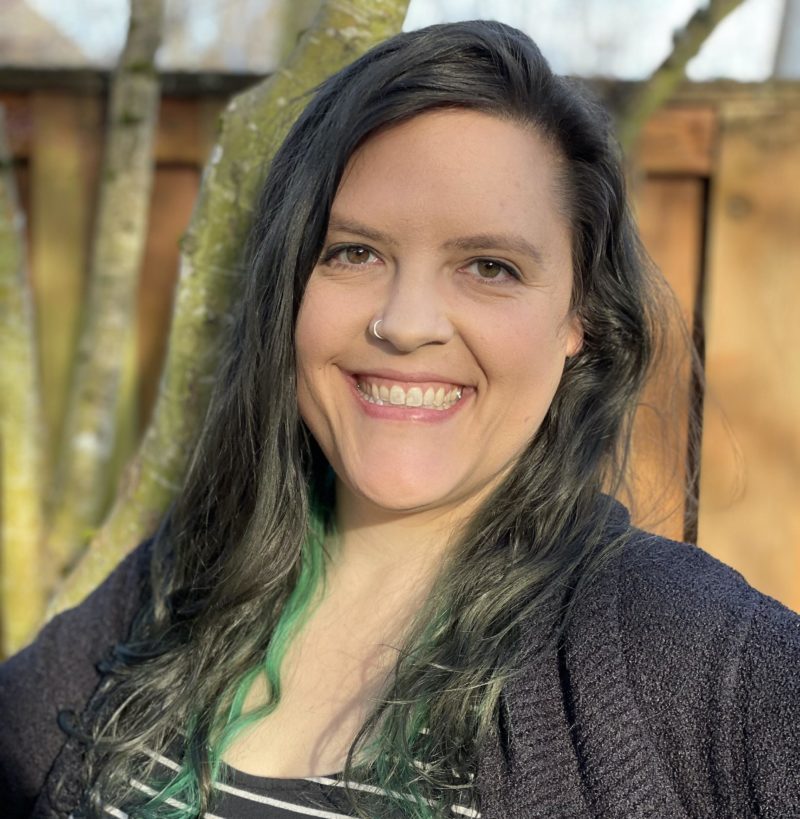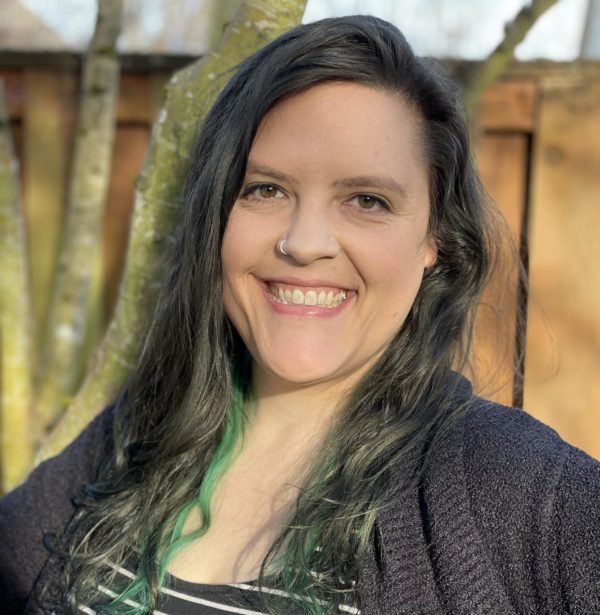 Brenda Peregrine – Digital Marketing Manager
Brenda is a brand storyteller and business strategist with over a decade of experience helping writers and creative entrepreneurs understand, explain, promote, and inhabit their soulwork. Her approach to marketing is analytic, intuitive, and oriented first towards fostering relationships. She brings an extensive knowledge of tarot, archetype, and metaphor to the team, along with a BA in history, music, and secondary ed and a knack for creating healing narratives out of life's ups and downs. She arrived at Ancestral Medicine after undergoing her own exploration of her Germanic, Slavic, Greek, and Italian lineage, hoping to understand, heal, and metabolize the Roman Catholic roots that run deep in her family. Born and raised in Chicago, she now lives in Oregon with a collection of lovable misfits including her spouse, her two cats, her dog, and an ever-growing collection of plants. For more: brendaperegrine.com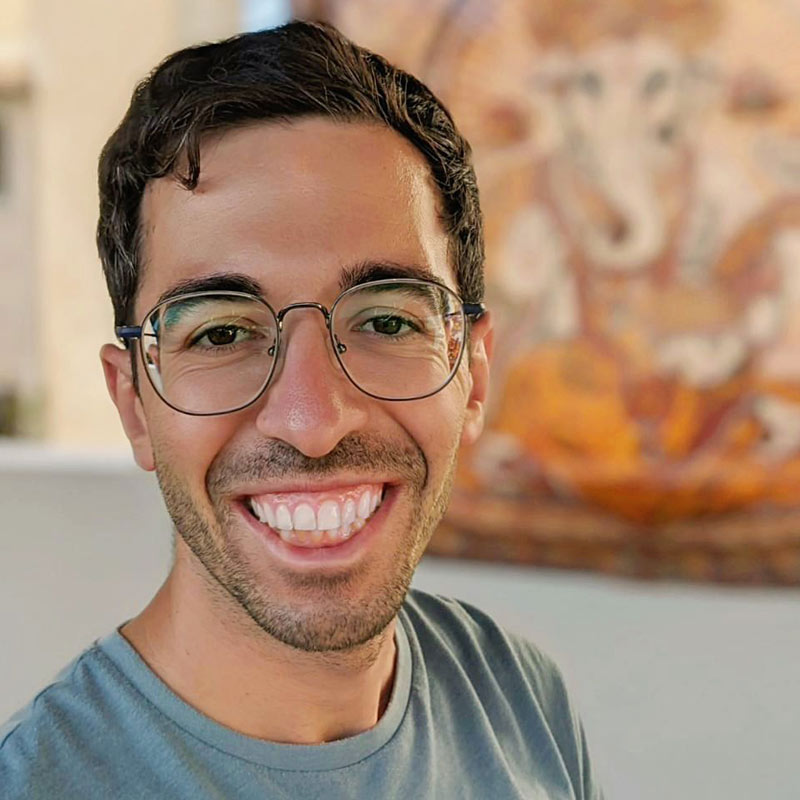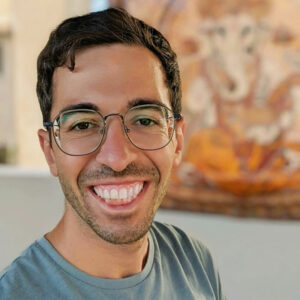 Anthony Charalampous – IT Manager
Anthony is a healing-oriented Web Designer and Creative Consultant with over 14 years of work experience in the IT industry and extensive background in ancestral teaching of yoga philosophy and practice. In his role at Ancestral Medicine, he provides IT solutions that shape the online presence of the organization and serve the needs of the audience. Through his ImbaCactus company, Anthony has supported the development of websites and digital content of hundreds of international businesses across diverse sectors. Anthony is also a founder of two wellness-oriented entrepreneurships, the Yoga Mala studio and the Modern Yogi online magazine, that promote spiritual and physical wellbeing, integrity, and resilience among communities in Greece. His ancestry spans from Cyprus to the Greek islands, Kea, Crete, and Evia where he currently lives.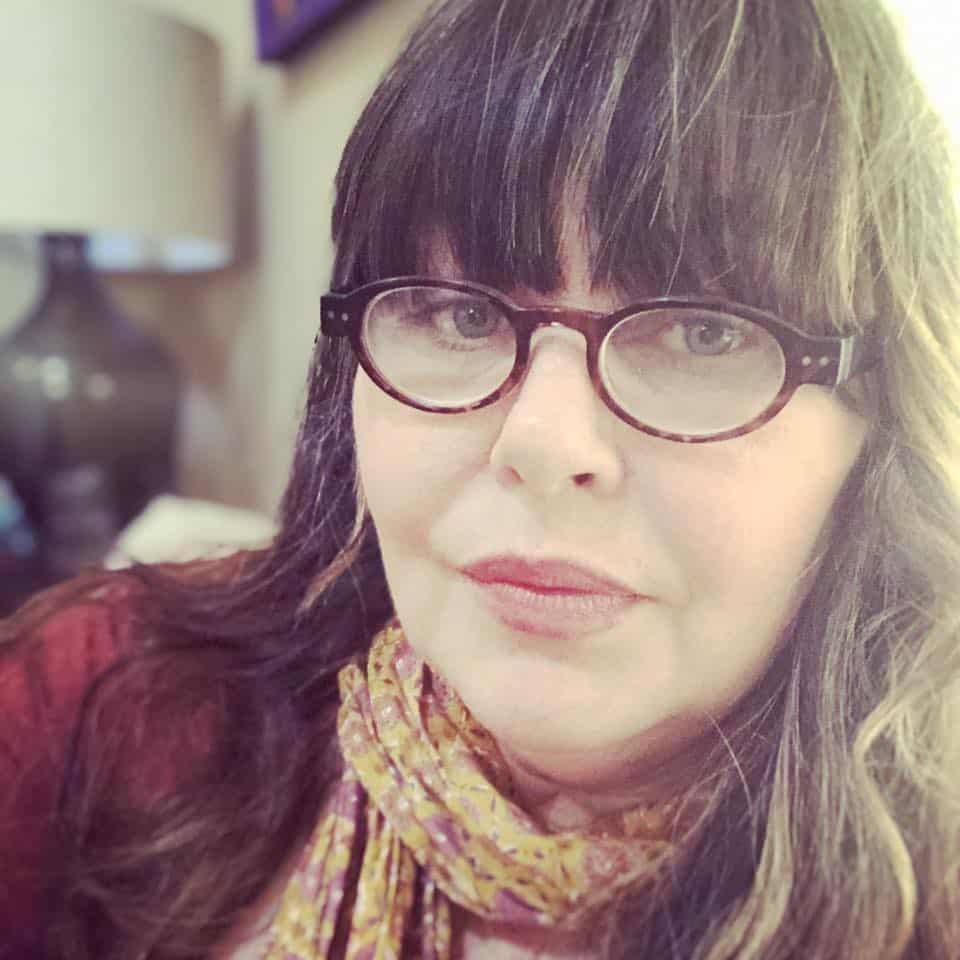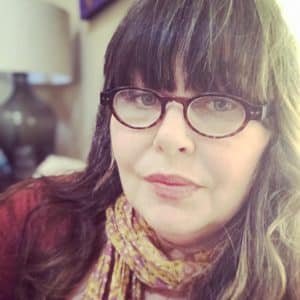 Shannon Willis – Ritual and Programming Specialist
Shannon is a dedicated animist and ritualist whose work is at the intersection of dream midwifery, psychomping, and ancestral reverence. She is a certified practitioner and senior teacher with Ancestral Medicine and serves as a specialist and mage for the practitioner network, course support, and program development. She comes with 30 years of experience in strategic planning, leadership, program development, and coordination in the non-profit sector and holds a Master's degree in Professional Leadership and Counseling. She is a student and devotee of Yoruba culture as an initiate of Ọbàtálá, and Ọ̀ṣun, in the lineage of Olúwo Fálolú Adésànyà Awoyadé from Òdè Rẹ́mọ, and a devotee of Nepali shamanism. Her people of blood and bone hail from the British Isles, France, West Africa, and Cherokee and Kaskaskia/Illini nations. She dreams and practices joy daily in Athens, Georgia, USA, historic lands of the Creek Muskogee peoples, along with her son, four-legged fur babies, oak, pecan, magnolia, and the North Oconee Watershed. You can also find her at redearthhealing.org.
Ancestral Healing Practitioners and Trainees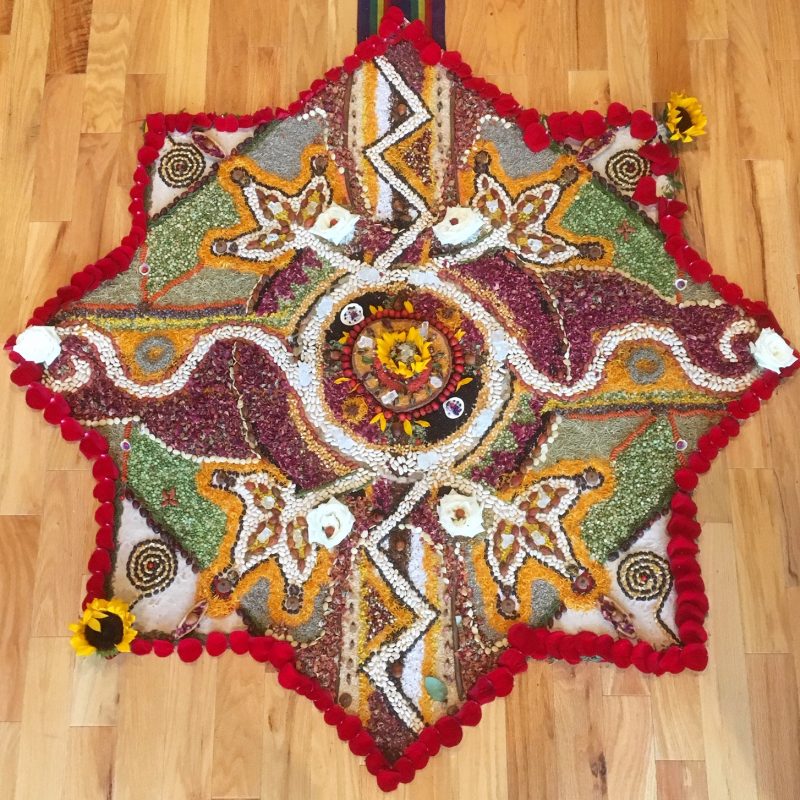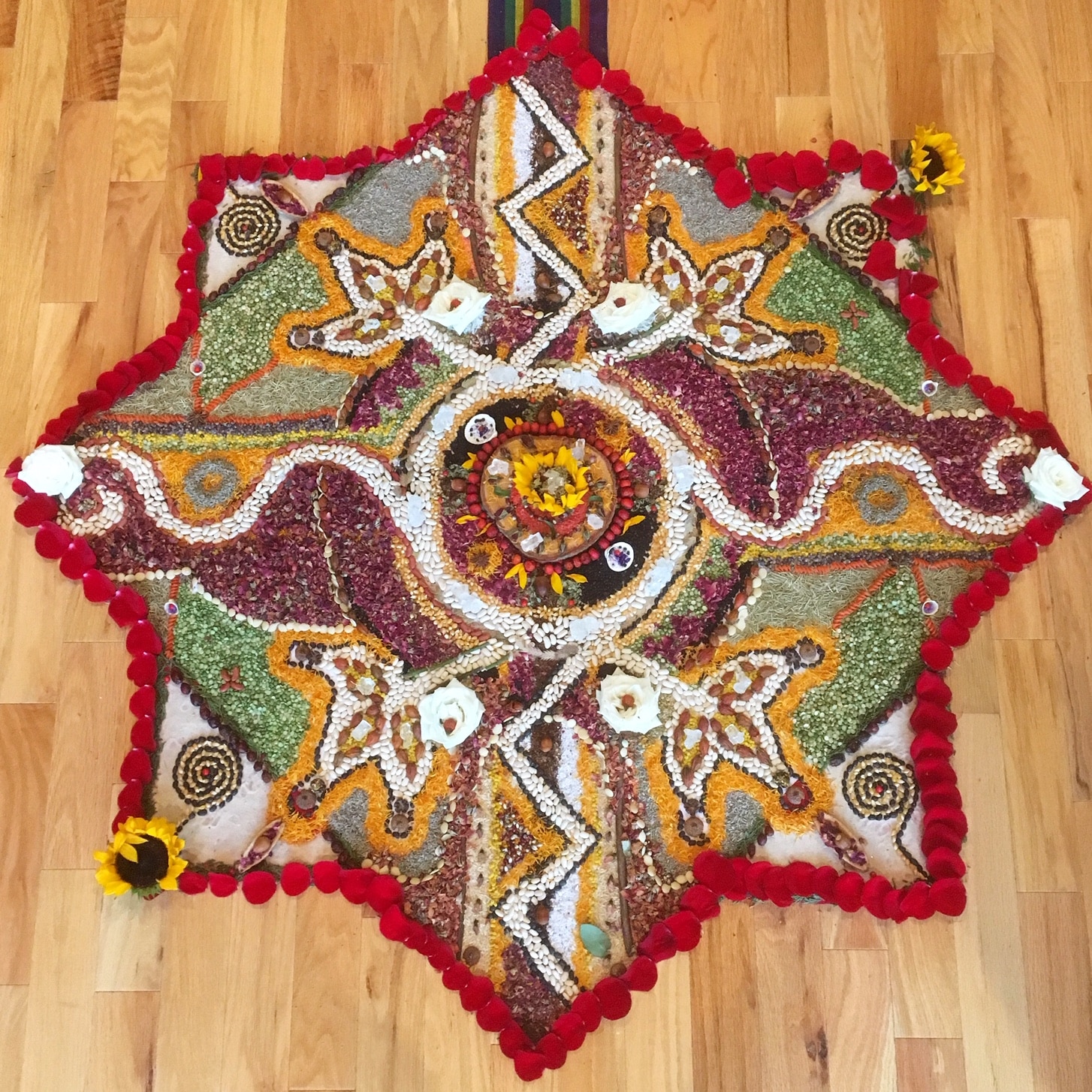 From 2016-2020 Daniel guided four cohorts through the ancestral healing practitioner training. For a directory of the practitioners who have completed all certification requirements see the link for the practitioner directory. This growing network includes folks with ancestral lineages from all inhabited continents and session options in seven languages (English, German, Greek, Spanish, French, Dutch, and American Sign Language), and diversity with respect to gender identity, religious background, professional training, and life experience. We are committed to offering ancestral healing in ways that are kind, culturally healing; accessible to all; mindful of place and histories of colonialism; and anchored in sound and effective ritual practice.
Community and Who We Serve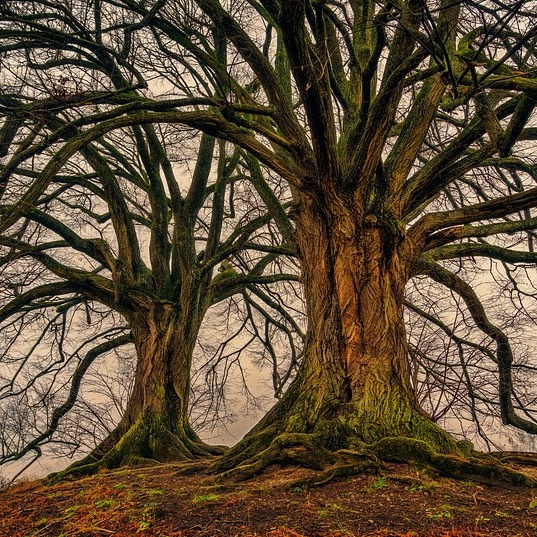 The heart of the ancestral healing work is focused on the healing and elevation of the dead along participants' blood and family lineages. In this sense we serve both the living and the many generations of ancestors before them on back to unbroken ancient magics that continue to hold the world together. We situate these collaborations with the old ones in larger movements for social and earth justice and in an animist or earth-honoring framework that celebrates the personhood of our other-than-human kin. Ancestor reverence and ritual is part of a larger prayer and vision to bring wayward humans back into humble and healing relationships with the rest of life. Through distance sessions, online courses, the book, and in-person events, our offerings reach participants around the world and by extension the larger unseen and other-than-human communities who hold and surround those good people.