Six Keys to Recognize and Transform Supremacy
Learning to recognize and respond to supremacy culture is an essential life skill for all peoples.
Despite an incredible capacity for creativity and tenderness, we humans still struggle to manifest global conditions that are loving, just, and ecologically sustainable. Climate change and the rapid loss of biological diversity are as undeniable as the cultural toxins at the root of most human suffering – poverty, sexism, racism, war, religious intolerance, and human supremacy – troubles that profoundly shape the lives of most human beings. Despite so much goodness, we're not turning the corner on necessary changes.
This course is for activists, thinkers, ritualists committed to cultural change, and anyone who wishes to engage in an embodied inquiry into six key persistent cultural troubles, and the pragmatic actions and antidotes to each.
You'll learn ways to effectively resource yourself to work for systemic change by better understanding the intersections of ritual, psychology and complex systems.
Each of the six 90-minute lessons includes two guided practices. The approach is heart-centered, non-dogmatic, anti-supremacist, and culturally inclusive.
Accessibility is a core value at Ancestral Medicine. We offer several pricing tiers, and we leave it to you to select the most appropriate tier. The ranges in pricing aim to take into consideration global economic disparities, historical injustices, and personal circumstances. The system is designed for those with more to register in ways that support those with less. Each tier has the option to pay at once, or over three or six months.
Price
Our standard rate allows us to sustain our work. This applies if you're employed in the Global North, you come from generational land ownership, and/or you're able to provide for your needs in a consistent way.
Supporter
This rate helps us to make our work accessible to those with modest means and applies if you have investments, a retirement plan, and/or access to economic abundance or generational wealth.
Economic Hardship
This rate applies if other options are not within reach. Ideally for historically marginalized populations, and anyone who may experience economic hardship.

"To tackle these topics with such insight, compassion, and depth was a gift to me from Daniel. I appreciated the calling out of the bullshit that is so prominent in the spiritual community. I was challenged intellectually to weave all the information into a cohesive whole that my mind could assimilate. "
"It was a good exploration into questioning the unquestioned, including looking at your own background and how your lived experience is projected as normative in your surrounding culture, or not, or somewhere in between."
"I signed up for the course because all of these issues feel so huge, and I wanted to feel less alone grappling with them. Or not even just grappling with them, but feeling the weight of them. It was good to have structured practice bringing them to the powers and getting some wisdom there."
"Inhabiting the Times" was a healing and encouraging follow up to the previous courses Daniel has offered…supporting personal and collective journeys through our age of trouble and transformation. Thank you!!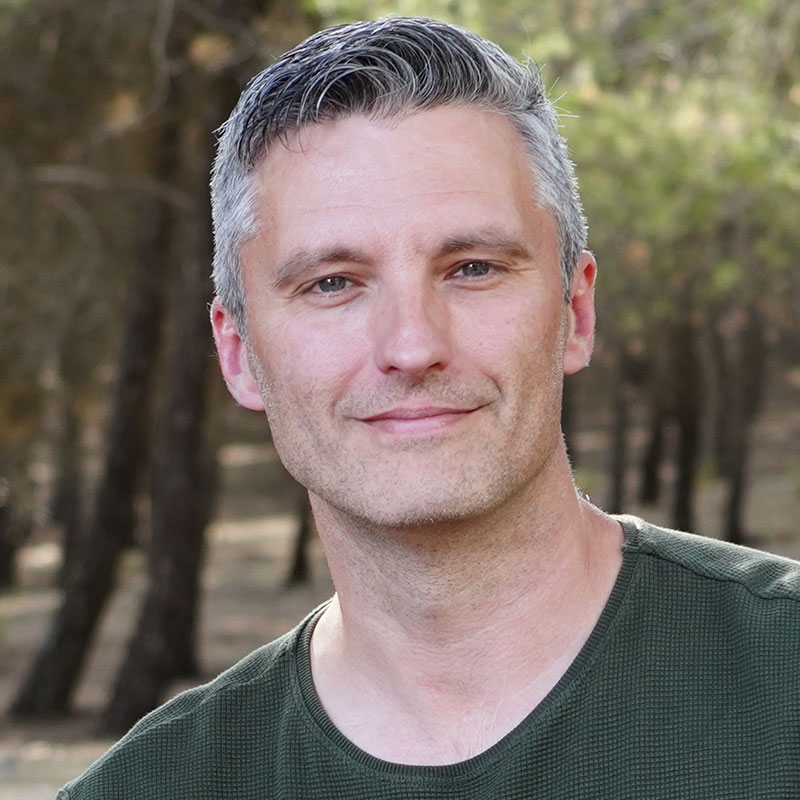 Daniel is a doctor of psychology, experienced ritualist, and the author of Ancestral Medicine: Rituals for Personal and Family Healing. He is an initiate in the Òrìṣà tradition of Yoruba-speaking West Africa and has learned from teachers of Mahayana Buddhism, Islamic Sufism, and the older ways of his English and German ancestors. Daniel is passionate about training aspiring leaders and change makers in the intersections of cultural healing, animist ethics, and applied ritual arts. He lives with his wife and two daughters near Granada, Spain in the foothills of the Sierra Nevada Mountains. Learn More
Frequently Asked Questions