led by Ancestral Medicine Practitioners

Learn more about Ancestor Circles from Dr. Daniel Foor:
Ancestral healing and reconnection
is personal but does not have to be undertaken alone.
Deepen your lineage healing journey with presence and
support in this intimate community experience,
now offered online for the first time.
The community container was held with steady care, such that there was clear space for individual attending, interpersonal dialogue, and self-reflection within the greater field of relations. Even in an online experience replete with much spoken word, there was enduring support and encouragement for listening beyond the known languages.
Ancestor Circles are a community-based container for a deep dive into your own ancestral healing process, with space and support for whatever may unfold.
These circles are a crucible created to assist you in continuing your family healing practice with a dedicated group of like-minded participants and personalized support.
Each circle is led by an experienced ancestral healing practitioner who has been trained and certified in the Ancestral Lineage Healing framework developed by Dr. Daniel Foor. Circles are held at a variety of times, led by practitioners all around the world, and formed based on interest, identity, ancestry, etc.
The circles are kept small to ensure each member of the circle has the personal attention and connection they need to succeed, and membership is fixed, meaning you'll meet with the same group of people and the same leader over the ten weeks of the series.
Each of the ten weekly meetings will share the same structure: the leader will ritually open the circle and hold the framework, participants will have space and time for personal ancestral connection, reflection, and support, and group members will have the opportunity to share and witness one another.
Each session will be 90 minutes in length, and no sessions will be recorded.
"I have now worked on three of my lines, and I have learned that my ancestors were amazing people who want to know me and love me and help me.
Understanding who they were has completely changed my sense of self for the better, and I feel much more whole and connected to a history and rich past than I ever have in my entire life. I also find that I am more positive, more tolerant and kind than I was before. I attribute all of this to their healing, which has been my healing.
This work truly makes a profound difference in your life."
Prerequisites for Participation
Due to the incredible investment of time, attention, and resources required for each group's success, circle participation will be limited through an application process to ensure each member can be met with the consistency and depth that this work requires.
Although there are no requirements that participants be versed in any particular spiritual practice, lineage, or belief system to participate and find value, we find that participants are more successful in ancestor-focused group ritual when they have basic familiarity with the process, either through previous coursework, independent study, or attendance at in-person ancestral lineage healing intensives.
If you're new to this work and considering the leap, we ask that you also register for the Summer 2021 Ancestral Lineage Healing Course that is running concurrently with this group experience.
Generally, you can expect to have success in this process if you:
have engaged in the healing process with one ancestral lineage and would like to work on another
want to return to a previous experience that would benefit from focused attention and depth

feel ready for a shift from working independently to greater structure, community, and guidance

are new to the work but feel that you are ready to commit to depth engagement with your people and you have also registered for the Summer 2021 course
If you have questions about whether this experience will be a good fit for you at this time, feel free to reach out to our team at info@ancestralmedicine.org
Circle participation will be capped at 224 participants for the Summer 2021 enrollment period.
What to Expect from Your Ancestor Circle
Each Ancestor Circle is composed of 10 – 14 participants led by an ancestral healing practitioner trained in the process of guiding others through their ancestral healing practice in a connective and supportive way.
Over the course of the program, you will get to know your leader and the other circle members through ten weekly 90-minute meetings held on Zoom, starting the week of July 26. Your practitioner will facilitate your circle, tend to the ritual space for the group, guide the conversation during meetings, and answer questions when they arise.
Each gathering  will follow the same basic format:
Opening prayer/ritual container set by your leader
Brief hello/check-in about where you are in your process, and any questions

At least two substantive experiential practices with the ancestors,

 continuing your process

Opportunities for group sharing and for receiving support and guidance

Ritual tending throughout and closing led by your leader
As they are primarily experiential in nature, circle meetings will not be recorded. Please do your best to attend as consistently as you are able.
For the times in between circles, you'll be able to remain connected to your circle leader and the others in your group through your private online community space hosted within Ancestral Medicine's online course platform.
This dedicated group and discussion space is for your immediate circle, and it will include everything you need to get and stay connected:
An easily accessible Zoom link for your meetings
Reminders for circle events
Discussion space for continuing group conversations
Consent-led opportunities to connect with other members
You will also have access to a discussion group that includes all current circle participants in order to share experiences and questions and a personal dashboard with recent activity that helps keep track of all of your courses, groups, and discussions within the Ancestral Medicine framework.
About the Types of Ancestor Circles
Our experience with the community elements of our courses has demonstrated that it can be profoundly healing to undertake ancestral healing work with others who share important aspects of lineage, identity, and life experience.
As such, in addition to groups open to all, we are offering thematic groups for folks of specific backgrounds who would feel well-met by that shared understanding. All circles will follow the foundational approach to ritual and ancestral healing outlined above.
All of the practitioners bring kindness, presence, and support, and the small groups are a nourishing opportunity to share with and learn from people all around the world in a safe and nonjudgmental space. The clarity and intention of the pedagogy is supportive in its own right: the curriculum states clearly what's going to happen, and then the Ancestral Medicine team follows through, and the calls all start right on time.
Registration is now closed. The application process is simple and straightforward. After applying, you should hear back from our team about your application status in two business days.
"I particularly appreciate that Ancestral Medicine creates a context for cultivating relationships with the ancestors that is so much broader than a self absorbed search for personal identity. The process is a revolutionary method to begin to heal the historical wounds that have been perpetuated throughout history."
6 MONTHLY PAYMENTS
ten 90-minute group sessions

24/7 private community portal
SINGLE PAYMENT
ten 90-minute group sessions

24/7 private community portal
SUMMER BUNDLE
ten 90-minute group sessions

24/7 private community portal

ancestral lineage healing course
Frequently Asked Questions
Daniel is a teacher grounded in a depth of understanding and life experience. His work feels rooted in the etiquette of respect and loving relationality. His classes have deeply informed my personal transformational process, as well as shifted and enhanced my work as an herbalist. I feel very grateful to have found Daniel as a teacher!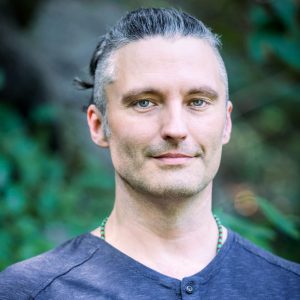 Daniel is a licensed psychotherapist, doctor of psychology, and the author of Ancestral Medicine: Rituals for Personal and Family Healing. Since 2005 he has led ancestral healing intensives in eight countries, trained over sixty practitioners, and supported thousands with ancestral reconnection through online teaching and sessions. Daniel is an initiate in the Òrìṣà tradition of Yoruba-speaking West Africa and has learned from teachers of Mahayana Buddhism, Islamic Sufism, and the older ways of his English and German ancestors. He lives with his wife and daughters in Western North Carolina, homeland of Cherokee peoples. Learn more.