In the broadest sense they're all the people (human and otherwise) who lived on Earth before us, the life of the past that nourishes and shapes the present. More specifically, the ancestors are the human dead, the collective love, wisdom and suffering of homo sapiens sapiens over the past 300,000 or so years. Even more narrowly, our ancestors are those among the dead who are well in spirit (in contrast to ghosts or the troubled dead). Ancestors are not limited to blood and family lineages; however, ancestors of body tend to be impactful and important to include. The ancestors, especially those of blood and bone, are our roots and mycelia, and to cultivate relationship with them is to deconstruct problematically individualistic and isolating understandings of who we are and our place in the larger web.
Why Contact Your Ancestors?
Especially if family has been a source of pain or trauma, it's fair to ask what's in it for us. When we assist the spirits of deceased who are still in need, this also helps the living to transform intergenerational burdens into ancestral blessings. We can get free from painful legacies that no longer serve and find more peace and rootedness in our bodies, our families, and our cultures of origin. Ancestral repair work also encourages peace-making, when possible, with living family and can benefit relatives impacted by the troubled dead. The loving ancestors can also help shoulder some of the burden for those in a position of caring for living family members.
Our wise and loving ancestors offer potent support for understanding and fulfilling life purpose or destiny while here on Earth. Tending the health of our ancestral lines helps clear the way for our eventual transition to the next reality. Ancestor work is also relevant for healing arts practitioners and ritualists of whatever background. Finally, our wise and loving ancestors can bring about more successful outcomes in our work for cultural healing as many societal toxins are unmetabolized ancestral troubles exacerbated by interference from the troubled dead. For more on my approach to ancestor reverence and ritual, see the archive of past talks, my blog, and ways to engage below.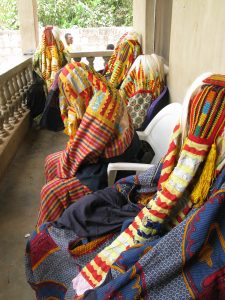 There are several ways to work with the ancestral lineage healing method as developed by Dr. Daniel Foor, each with it's own style and level of support. All of the ways to engage below are mutually supportive and cover the same basic structure and method.
Learn to partner with lineage ancestors for personal, family, and cultural healing. Offerings now in eight countries. Three-day intensives offer a potent and transformational in-person group container and cover the entire process of ancestral lineage healing. For full description and schedule for three-day intensives see the ancestral lineage healing page.
Ancestral healing sessions can be in person or at distance (Zoom/Skype/phone). Seriously, the work's just fine at distance. Personal sessions with a practitioner offer a one-on-one space for clients to be guided through the work by a skillful practitioner who meets the immediate needs of the client as they arise. Sessions are a great way to overcome blocks and get personalized support. Daniel is no longer guiding sessions in ancestral healing, referring instead to these amazing, diverse, talented folks: practitioner directory.
This five-month course begins again in late 2019 and guides participants in the foundations of ancestral lineage healing. The online course is a great way to begin or deepen in the work with a wider community and includes many additional cultural and research resources. The course parallels the first nine chapters of the book (course details).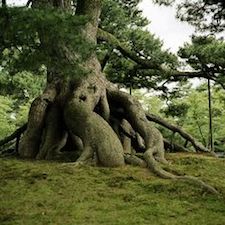 Published in July of 2017 and available through all major distributors, Ancestral Medicine: Rituals for Personal and Family Healing is a thorough overview and guidebook to ancestral healing work and lots of other ancestor-related topics. The book provides the core teachings of this work and is a supportive resource for all other ways to engage.
The practitioner training is meant for those who have extensively experienced the work for themselves and are aiming to guide others through private sessions. The fourth training begins in Spring 2020 and the application process is now open. Number of applicants are likely to far exceed available spaces, so great to move soon on this if you're interested.
Ancestral Medicine on Social Media

 
Obviously it's not the same as actual ritual work and if you're already on social media anyways and you'd like to connect a bit more there, feel welcome to check out the monthly newsletter and Ancestral Medicine on Facebook and Instagram.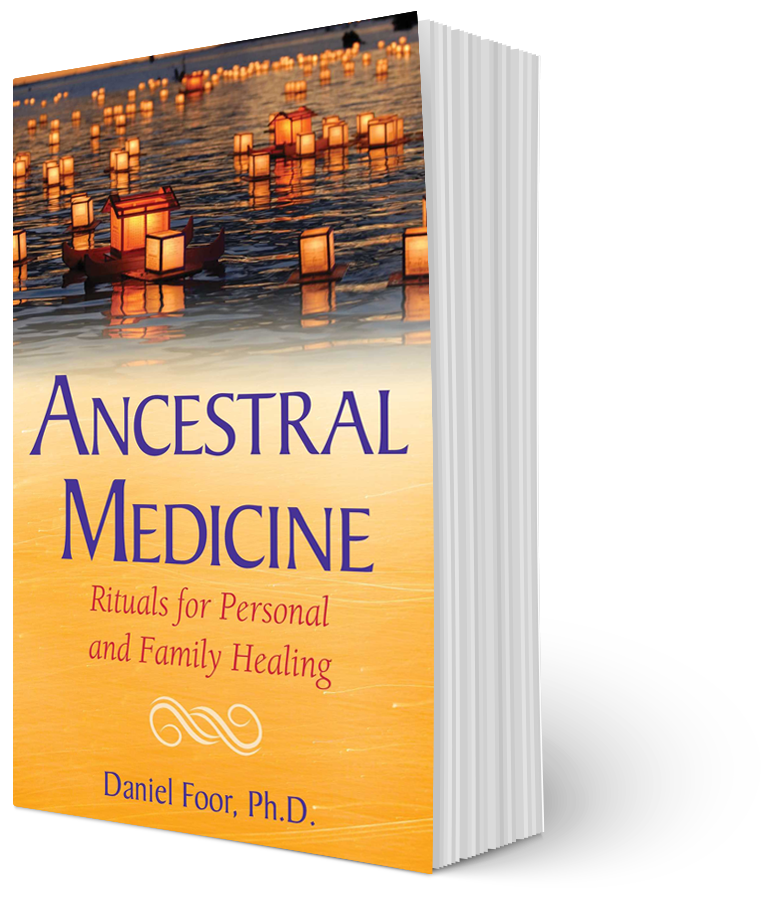 "I've done Daniel's ancestor training four times, once for each of my grandparents. Each lineage was different, unexpected and amazing. I received information that opened pathways to personal and family healing and my ancient ancestors have become powerful allies, helping heal other family lineages when people in my extended family have crossed over. The skills I learned from Daniel have also helped clients in my clinical psychology practice reclaim valuable sources of support. Now I don't just relate easily to dead people, I also know how to engage them in compassionate and healing ways."
"I trust Daniel. He makes me laugh, he makes my ancestors laugh and working with him often feels like a party. He is wise and non-judgmental. As a result, I have a really kick-ass relationship with at least 1/2 of my ancestors at present. The other half were abusive, abused and unwell in all senses of the word. And despite this, with Daniel's assistance I've made a solid connection with more distant, healthy, happy, wise and loving ancestors who are guiding the process of re-membering and healing the unwell along the lineage. Daniel deftly guides me through the land mines as we partner together on this amazing journey."