Ancestral Lineage Healing
Practices for Personal and Cultural Transformation
We're never truly alone, in our joy or in our struggles. The practice of learning how to connect with our ancestors – to really speak to them and understand their wisdom – reveals this to us. Join us and remember how to listen and to trust.
In this 12 session course, through the art of inclusive and well-crafted ritual, you'll explore the benefits of living in direct relationship with the many generations who came before you. The teachings and practices are appropriate for anyone interested in personal and family healing. Beginners are warmly welcome.
Embrace ancestral wisdom and support for healing, guidance and inspiration.
"Most of all, I am in love with the outcomes. So much good stuff has been opened up in terms of understanding, support, connections and new directions to explore. For me, this course gathered my skills and provided a focus from the past into the future that I could not have imagined."
"My mother's mother's line is healed and for the first time it feels like someone has my back. I can see how my body holds their collective experiences, in my bones and DNA. The humiliation of antisemitism, the starving of war times. Also the wisdom, the heart. Through me I can heal them. I can realign for my children and their children."
"I could not recommend this course more. One of our many multilayered problems that we face today is a lack of empowerment, especially to change the seemingly mountainous global, historical and cultural challenges. We know things can be better. Heal your people, and let them help you."
"I now have access to mutually loving, supportive relationships with my ancestors that I didn't even know I longed for until now. I feel like I've found the missing puzzle piece I've been searching for my whole adult life."
"I will continue to return to the lessons again and again. My relationship to my Ancestors is greatly deepened! I feel supported and loved, guided and accepted, in contrast to loneliness and longing, the legacy of a difficult family life and complex ancestral history."
"I am connected to my ancestors in a way I never was before. Going into the class I didn't know what to expect. I kept an open mind, trusting that the healthy ancestors would lead the way and they did."
"Highly recommended, well structured, and weaved together with grace. My journey has brought about deeper healing, insight, and connection between me and my people and the lands from which they came."
If you're not satisfied with the course after having engaged at least one lesson, we will grant you a full refund within 30 days of the beginning of the course.
About our self-select pricing model:
Supporter rate invites folks with comfortable financial means to contribute more. Your generosity covers the cost for us to offer reduced rates.​
Standard rate is the actual cost for us to offer this program and sustain what we do. If you are able to enroll at this rate, we encourage you to do so.​
Community rate invites folks with leaner financial means to enjoy Ancestral Medicine programs at a reduced cost. *Limited availability.​
Scholarships are for people experiencing sustained hardship or from economically under-resourced communities. *Limited availability.​
All levels include monthly payment options, as well!
If the sliding scale prices and payment plans listed above are beyond your financial means, we have a limited number of reserve scholarships. Read and fill out the form below to be considered. Applications will close on May 21, 2023.
Apply for a reserve scholarship.
Ritual Skills You Will Learn
Ancestral Lineage Healing expands on the teachings in Daniel's book Ancestral Medicine: Rituals for Personal and Family Healing. Lessons emphasize psychological, cultural, and energetic safety and lay out steps for lineage healing. The material also focuses on building ritual skills in specific areas that will become the backbone of your ancestor practice and will support other applications of ritual practice in everyday life: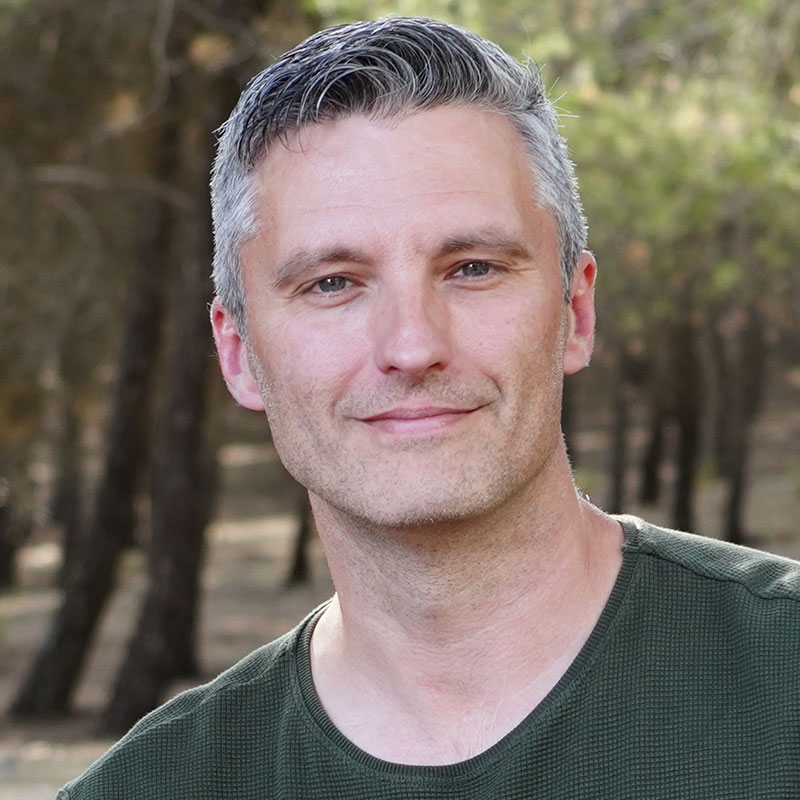 Daniel is a doctor of psychology, experienced ritualist, and the author of Ancestral Medicine: Rituals for Personal and Family Healing. He is an initiate in the Òrìṣà tradition of Yoruba-speaking West Africa and has learned from teachers of Mahayana Buddhism, Islamic Sufism, and the older ways of his English and German ancestors. Daniel is passionate about training aspiring leaders and change makers in the intersections of cultural healing, animist ethics, and applied ritual arts. He lives with his wife and two daughters near Granada, Spain in the foothills of the Sierra Nevada Mountains. Learn More
Frequently Asked Questions