Foundations of Ancestral Healing
A series of four teachings with Daniel Foor and guests from the Ancestral Medicine Practitioner Network
Am I Just Making this Up?
Explore ways to work with self-doubt, mental activity, and unhelpful conditioning in the journey of reclaiming intuition, direct knowing, and our ability to relate confidently with ancestors. No belief required.
How Does Ancestral Healing Work?
Learn more about the personal and family healing, life changes, and transformation that ancestral reconnection supports.
Ancestors and Cultural Healing
Most cultural troubles are generational, systemic, and predate our birth. Learn how to partner with ancestors for potent, inspired, and sustainable cultural change work.
Why Focus on Blood Ancestors?
In addition to ways that blood has been coopted by supremacist ideologies, family ancestors can be a hazardous mess. This teaching explores the pros and cons of focused healing work with blood ancestors.
Ancestral Lineage Healing
If you are interested in exploring ancestral connection, join us for Ancestral Lineage Healing. You will gain skills for communing with ancestors, and learn to face and heal old family pain. Registration is open!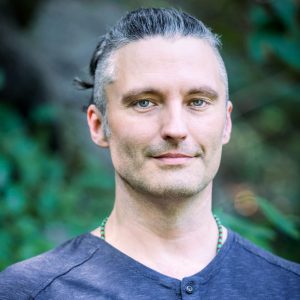 Daniel Foor, PhD (Asheville, NC, USA) is a licensed psychotherapist, doctor of psychology, and the author of Ancestral Medicine: Rituals for Personal and Family Healing. Since 2005 he has led ancestral healing intensives in eight countries, trained over sixty practitioners, and supported thousands with ancestral reconnection through online teaching and sessions. Daniel is an initiate in the Òrìṣà tradition of Yoruba-speaking West Africa and has learned from teachers of Mahayana Buddhism, Islamic Sufism, and the older ways of his English and German ancestors. He lives with his wife and daughters in Western North Carolina, homeland of Cherokee peoples. Full bio here.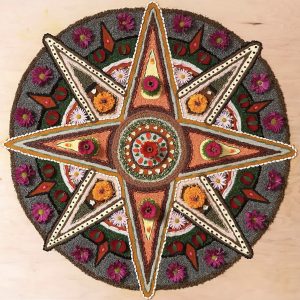 Ancestral Medicine Practitioner Network
This professional network of ritualists, healers, and educators includes over 100 ritualists currently in training to guide ancestral healing services and another 50 certified practitioners (link here for Practitioner Directory). With speakers of over 20 languages and residents of as many nations, those in the Network bring an international sensibility, diverse ancestries and life experiences, and clear commitment to cultural healing.