Prayer, Curses, and Ritual Power
Teachings on Intent and Sacred Speech
December 5, 7, 12, and 14
Vancouver 12:30pm | New York 3:30pm | Berlin 21:30
This course is for ritualists and witches, healers and guides, writers and educators, and anyone seeking more deliberate use of speech and power in their daily life and relationships. Teachings will benefit those who want to reclaim or enliven their prayers, learn about curses and ways to neutralize harmful magic, or deepen understanding of the power of words and clear intent.
The approach will be kind, safety-oriented, but also unfiltered with respect to concerns around right use of power. The intent is for those who join to acquire more understanding of and skills for prayer, unraveling curses, and responsibly wielding power.
Like the first cries of a newborn baby, many creation stories begin with speech, sound, and the power of the word. We are meaning-making primates, creatures of story and improvisation, and to speak is to define and carve a path through this reality.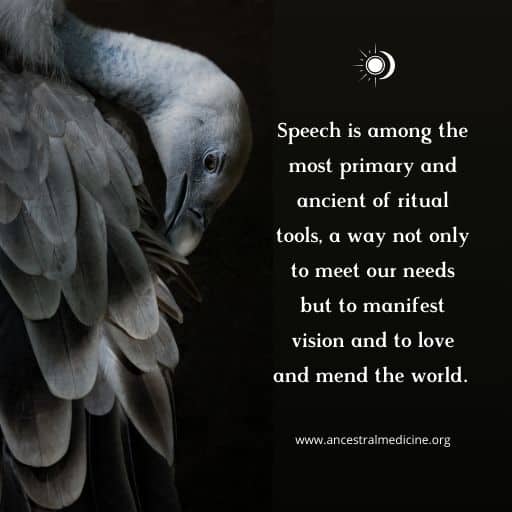 Despite the intrinsic potency of the act of speaking, we're rarely supported to understand our speech as holy and powerful. To the contrary, many internalize self-critical and limiting stories of their voice and capacity to name, describe, and shape the world.
In this course, we'll explore ways to reclaim and celebrate everyday sacred speech. We'll also dive in with spiritual teachings on (and basic remedies for) curses, gossip, and other ways to misuse word power.
Teachings will be rooted in an ethic of love and inclusivity and will reference global traditions of sacred story, psychology, and practical magic. Each lesson will include Q&A and multiple opportunities for guided practice, and the learning environment will be lively and engaging.
*The timing of live calls for this course will favor Europe, Africa, and the Americas. Thanks to our community of learners in Asia and Oceania for your understanding on varying our times for international inclusivity. All who register still get lifetime access to recordings. You're also welcome to send in questions ahead of time for Daniel to answer during live calls, or later in written form.
Accessibility is a core value of our organization, and all price levels also include monthly payment options.
Price
This is the standard cost that allows us to offer this program and sustain our work.
Supporter
This rate invites folks with comfortable means to contribute more. Your generosity allows us to offer reduced rates.​
Community
This rate invites folks with more modest means to enjoy our programs at a reduced cost.
*Limited availability.​
Economic Hardship
This rate is for those experiencing hardship or from economically under-resourced areas.
*Limited availability.​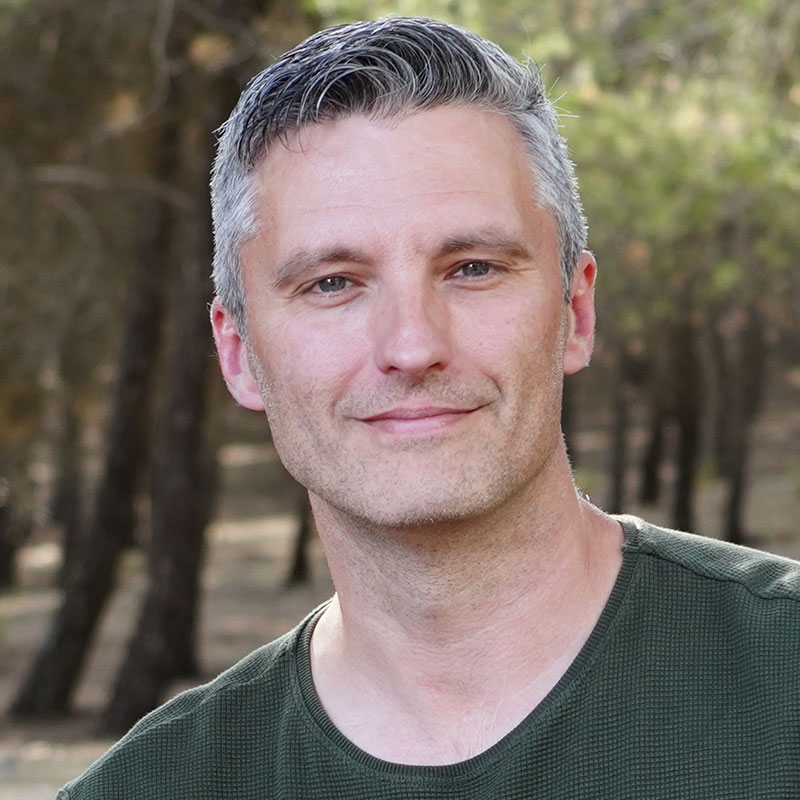 Daniel is a doctor of psychology, experienced ritualist, and the author of Ancestral Medicine: Rituals for Personal and Family Healing. He is an initiate in the Òrìṣà tradition of Yoruba-speaking West Africa and has learned from teachers of Mahayana Buddhism, Islamic Sufism, and the older ways of his English and German ancestors. Daniel is passionate about training aspiring leaders and change makers in the intersections of cultural healing, animist ethics, and applied ritual arts. He lives with his wife and two daughters near Granada, Spain in the foothills of the Sierra Nevada Mountains. Learn More
Frequently Asked Questions