Ritual is both art and discipline, cultivation of personal intuition and renewal of ancestral knowledge, instinctual and learnable. The styles and approaches to ritual are as diverse as people, human and otherwise, and the only 'wrong' ways to approach may be those that become untethered from love, wisdom, and relationality.
In the spirit of kind, inclusive, and non-dogmatic learning, this course is for anyone seeking to strengthen their foundational skills in ritual arts. Course material assumes no prior knowledge. Content may also be useful to priests, educators, and practitioners of diverse traditions in search of fresh ways to transmit basic teachings.
Topics include relational etiquette, protection, invocation, trance, prayer, offering practice, and a dozen other elements found in many approaches to ritual arts. Participants can expect to learn skills you can apply in everyday devotions as well as flexible frameworks in which to share about your experiences and approach to the sacred. Although some material may overlap with teachings found in the Ancestral Lineage Healing and Practical Animism, this shorter course focuses on fundamentals relevant to both of those courses and beyond. For participants in either courses who feel behind the curve with ritual skills, this is also a response to that need.
The approach to ritual arts is animist in that the emphasis is on relationship, and rooted in a feminist, decolonizing, anti-racist, LGBTQI-friendly, class-aware, earth-honoring ethic without being overly intellectual.
This course provides an excellent foundation in safe, effective and respectful ritual. I appreciated both the theory and the practical application examples that were given. I am a minister and have done ritual before. That said, I gained a new perspective from this class. It has helped me to expand my view of ritual from something only done in spiritual practice to a way of interacting with life itself.
– Joseph G., Edmonton, Alberta, Canada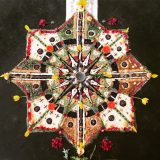 Introduction to Ritual in Theory and Practice
Discuss different approaches to ritual, ceremony, and spirit work
Introduce an animist frame that emphasizes ritual as relationship
Consider keys elements of ritual from a creative, artisan perspective
Start to craft a basic personal ritual to explore key elements in practice
Enjoy resources from diverse practitioners on the nature of ritual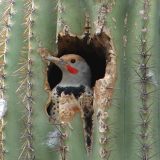 Boundaries, Protection, and Ritual Safety
Discuss boundary practice with both living humans and spirit people
Affirm the reality of dangerous forces and people, seen and unseen
Learn different strategies and practices for increasing ritual safety
Consider the role of fear in establishing safety in the seen and unseen
Explore perspectives from different ritualists on boundaries and safety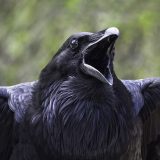 Invocation and Appealing to the Powers
Notice parallels between invoking living humans and the spirits
Reflect on your own ancestry for familiar styles of invocation
Explore personal edges around voice, rejection, and vulnerability
Start to practice different styles of invocation with people in your life
Consider examples of different styles of ritual invocation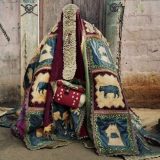 Trancework and Relational Etiquette
Learn ways to navigate states of awareness conducive to trance
Consider parallels with your ways of relating with the living
Increase discernment on who is ritually helpful to relate with
Explore what may unfold once in contact with the spirits
Practice different, less cultivated modes of spirit contact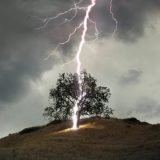 Sustaining Intimacy and Regulating Intensity
Learn ways to increase and nourish the level of connection
Explore offering practices that are right for your specific life
Identify ways to build and diminish trust with the powers
Practice ways to ground, disengage, and decrease intensity as needed
Consider ways that long-term relations with the powers can unfold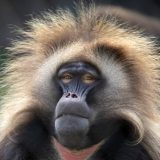 Speech and Song, Intention and Prayer
Deepen on the topic of clear ritual motivation and intent
Practice skills for spontaneous, potent prayer for self and others
Explore basics of song and vocalization in partnership with the spirits
Consider implications and advantages of tending a basic altar/shrine
Find ways that work for you to start to vocalize with the powers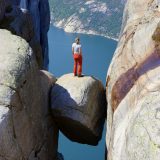 Authenticity, Calling, and Honoring Limits
Explore the connection between spiritual power and honesty
Learn one framework for destiny and personal soul-level gifts
Consider strategies for getting clear on your specific destiny
Beyond clarity, call in backing toward fulfillment of your calling
Examine ways to know your personal place as well as your limits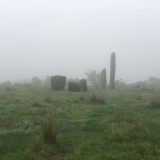 Traditions, Teachers, and Established Practices
Consider pros and cons of work with teachers, traditions and practices
Learn ways to increase good outcomes when risking involvement
Assess for resonance with your ancestral and cultural inheritance
Notice links between early life experiences and level of trust in teachers
Identify next steps for deepening with your practice and learning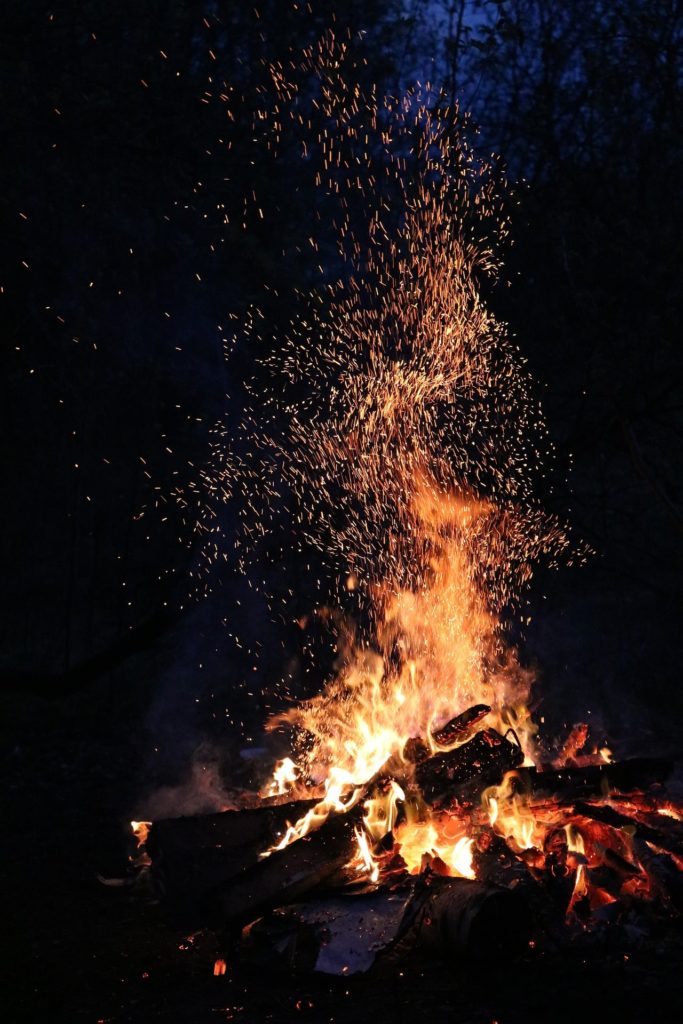 In these times it feels like the unseen forces, like those of Big Nature and Ancestral Wisdom are making all kinds of effort to get our attention. How do we, the living humans, respond? Are these forces dangerous? What can we do to acknowledge them and create bridges between our lived experience and the palpable power of these unseen forces? This course provides information and safe practices that help to answer these questions.
It surpassed my expectations. Not new to spirit work, shamanism specifically, I was eager to see your perspective through the 'foundational' lens. It brought a very welcome, fresh perspective in a wonderfully inclusive, accessible and engaging format. I was super impressed with the multi-media options, platform and professional delivery. Your style of teaching, sense of humour and great depth of knowledge helped me see a few of my blindspots for which I am deeply appreciative. I'll be back for more in your following trainings. Many thanks to you and your team for delivering a fantastic learning experience.
– Robin C., Aylesbury, Buckinghamshire, GB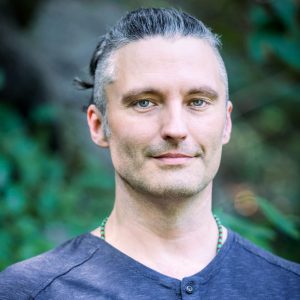 He is a licensed psychotherapist, doctor of psychology, and the author of Ancestral Medicine: Rituals for Personal and Family Healing. Since 2005 he has led ancestral healing intensives in eight countries, trained over sixty practitioners, and supported thousands with ancestral reconnection through online teaching and sessions. Daniel is an initiate in the Òrìṣà tradition of Yoruba-speaking West Africa and has learned from teachers of Mahayana Buddhism, Islamic Sufism, and the older ways of his English and German ancestors. He lives with his wife and daughters in Western North Carolina, homeland of Cherokee peoples.
Daniel is one of the most powerful teachers I have ever had the opportunity to learn from. I have three degrees, including two Master's Degrees (one in Social Work), and I learned concepts, practices and ways of understanding from Daniel about people, the earth and life than I ever did in academia. Daniel blends his knowledge and lived experiences of both the clinical and non-clinical perspectives in this course, and teaches ways to connect with yourself and others from an animist perspective. He delves into Psychology, mental health and how the Western perspective is one limited way to approach life and working with others. His teachings are from an intersectional, inclusive, trauma-informed and respectful approach that helps people across all ages, genders, socio-economic situations, faiths, abilities, and ethno-cultural groups expand their knowledge to find a deeper meaning in life. This course makes space to explore tough issues such as colonialism in a dignified way, so all participants can work through it collectively while building a community of informed and compassionate people with resiliency. This course is one of a kind, and I highly recommend it for mental health providers, as well as anyone who is looking to deeply understand themselves, and the world better.
I've taken two courses offered at Ancestral Medicine: Foundations of Ritual and Animist Psychology. I'm currently booked for more. What really surprised me was the heart-felt care that went into them: the lessons, the calls, the videos for additional questions, the community calls, the transcripts, audios + resources for further learning. It was a lot more than I expected and it conveys the ethic of Ancestral Medicine so perfectly. The course presents a path back to our own humanity. An awakening to relationships alongside vast, nuanced insight into the domains of life we (often unconsciously) impact. Daniel is an excellent teacher- clear and congruent in his views, highly articulate and effective at teasing out the subtleties between different views on the subject matter. Beyond that what really shines through is that he really cares, and he's not afraid to show his humanity – the grief and sadness, but also his deep abiding love for our planet and the community of life that rests upon it. I'm so grateful this course exists as it has helped me make a fundamental shift in my attitudes and levels of awareness – helped in no small part by the example of a teacher who's so well integrated, honest and embodied in his stance. Thank you to the whole Ancestral Medicine team for making this course what they are. I can't recommend them enough.
I am so grateful for this course, all the elements it included in depth, and the thorough care for a well-tended community experience. The generous material includes thoughtful, careful, intentional exploration of materials I wish had been part of my formal education in psychology. The community container was held with steady care, such that there was clear space for individual attending, interpersonal dialogue, and self-reflection within the greater field of relations. Even in an online course replete with much spoken word, there was enduring support and encouragement for listening beyond the known languages. Listening to the many other-than-human voices present in the psyche of earthen existence. Listening for what healing is available today and what part we might play in this moment. This course provides essential nutrients to the ecosystemic healing in which we all have a part to play, and it helps clearly and kindly re-route individual awareness to support humankind coming into right-sized balance with respect to the many others in the web of relations.