Earth, Ancestors, and Mental Health

Animist Psychology seeks to identify and build on common ground between ritual, psychology, and cultural healing. This course is a good fit for practitioners of ritual arts, mental health professionals, students of psychology, and anyone interested in the intersections of ritual, culture, and psyche. No need for in-depth psychological training or prior experience with animist, earth-honoring ritual to join.
Ritual arts and psychology are deeply complementary and historically often one and the same; however, the field of psychology continues to grapple with heavy colonialist legacies, pressure from the larger scientific community to study the human psyche only in reductionist materialist ways, and a disproportionate influence of European-ancestored voices. Too often these biases replicate avoidable harm and the field of psychology misses opportunities to learn from effective approaches to psychological healing found in the world's wisdom traditions. As a result, spiritual and religious practitioners, people without adequate resources, people wary of being judged harshly, and Black people, Indigenous peoples, and People of Color (BIPOC) too often feel excluded by the field of psychology and miss out on what is truly beneficial about psychotherapy and mental health services.
As a participant you can expect accessible and interactive learning, invitations to reflect at depth on your own journey through guided experiential practices, and an increased ability to identify and speak to important psychological and cultural dynamics in your personal lives and communities of practice. Topics include: colonialism and mental health, ancestral curses, archetypal possession, psychosis and spiritual emergency, belonging in places with major historical trauma, cultivating resilience in partnership with the ancestors and land, and a range of other considerations under the banner of Animist Psychology. Resources included with each lesson favor ancestrally diverse voices both within and outside the psychological establishment, and the approach to learning is kind and inclusive with lots of space for questions, and peer discussion.
This course was exactly what I needed at this point in my life, intellectual, heartfelt, in-depth and provocative. So much was covered, and even though I did manage to keep up, I could probably redo it multiple times and always find something new requiring further digestion. It was truly unique and very engaging, managing a very tricky balance of content from what sometimes seemed like irreconcilable ways of thinking. Thank you.
– Jim L., Melbourne, Australia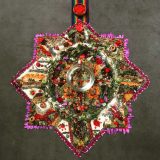 Animism, Colonialism, and Earth-Honoring Psychologies
Situate psychology amidst ongoing legacies of European colonialism
Identify alignments and tensions between psychology and animism
Explore animist epistemologies as key to a more relational psychology
Reflect on personal experiences with psychotherapy and healing arts
Enjoy resources from Indigenous and other animist clinicians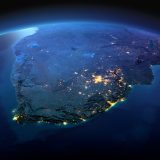 Attachment Theory, Intimacy, and Loving the Earth​
Explore parallels in relational dynamics with humans and the others
Consider attachment theory in light of bonds with other-than-human kin
Discuss strategies for loving amidst ongoing ecological catastrophe
Engage in a practice of valuing and tending to bonds with extended kin
Enjoy resources on the intersections of attachment/bonding and the Earth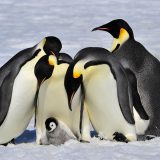 Ancestral Healing, Trauma, and Resilience
Expand on the common ground between "inner work" and cultural healing
Identify cross-cultural strategies for transforming trauma into resiliency
Reflect on acquired resilience and how animist values can inform healing
Practice reframing individual challenges as ancestral and cultural legacies
Enjoy resources on healing justice from somatic-oriented therapists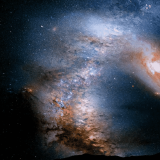 Spirit Contact, Psychosis, and Consensus Reality
Explore seemingly incompatible versions of consensus reality
Cultivate nuance and humility on the subject of psychosis and spirits
Extend prayer and respect to those already lost to the deep waters
Practice honoring limits to our nervous system and cognitive function
Enjoy resources from spirited clinicians on acute mental illness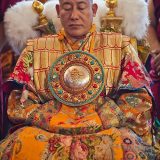 Personality, Ego Inflation, and Possession States
Distinguish personality from disorder, healthy ego from inflation
Clarify helpful/intentional from harmful/undesired possession states
Explore psychological vulnerabilities as openings to archetypal forces
Practice identifying and uncoupling from a source of possession
Enjoy resources on archetypal possession and spiritual emergency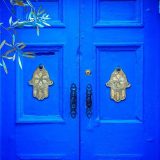 Harmful Spirits, Curses, and Cultural Troubles
Reach for common language on harmful spirits, curses, and psychic attack
Explore impacts of fear and cultural bias when addressing malevolence
Consider cultural troubles as a type of interference from harmful powers
Kindly review your life in a way that respects the reality of malevolence
Enjoy Indigenous and animist perspectives on danger and big trouble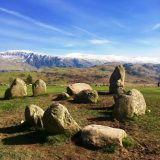 Belonging, Ecopsychology, and Becoming a Place
Consider the psycho-spiritual implications of home and belonging
Explore the strengths and limits of eco-psychology as animist praxis
Identify responsible ways for settlers to cultivate local Earth wisdoms
Practice disrupting false human-nature and culture-nature dichotomies
Enjoy resources on heart-aware decolonization and becoming a place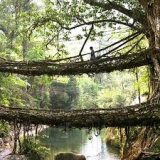 Integration, Cultural Healing, and Ways to Deepen
Explore different cultural frames for an ethic of service and relatedness
Identify the foundations of healthy psyche in your ancestral cultures of origin
Consider the long-term balance of critical thinking with love and kindness
Practice identifying ways to deepen your path of personal cultivation
Enjoy hopeful, inspiring resources from culturally encouraging clinicians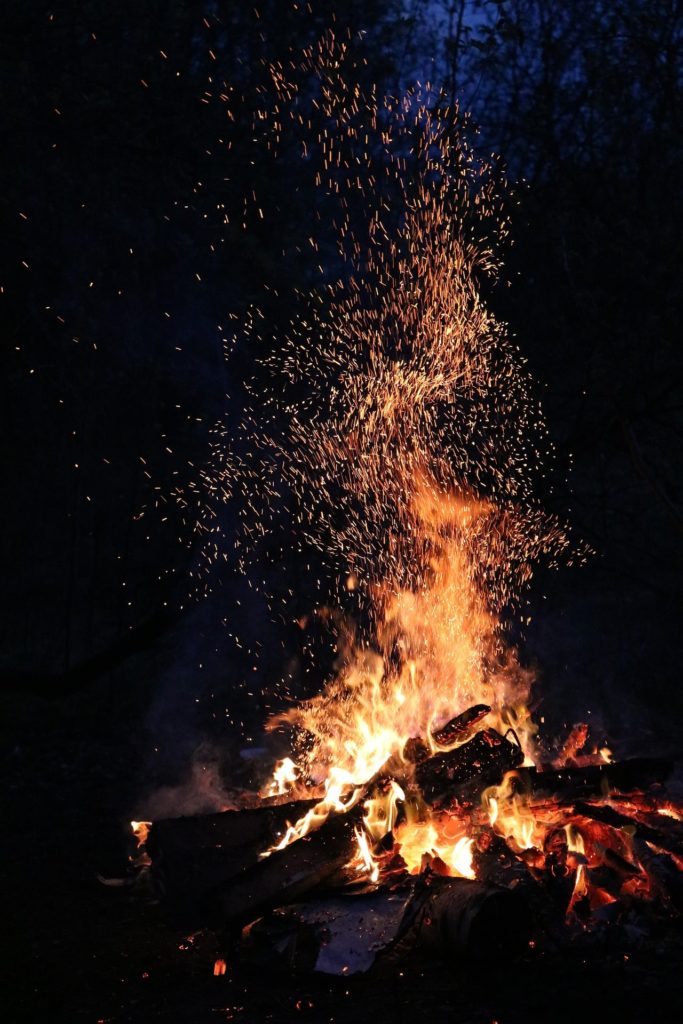 This is an engaging and potentially challenging course that will take you deeper into the intersection of New Animism and the mental health field. I'd recommend this course for anyone in a helping profession as well as any and all unrepentant psychology nerds out there.
– Caitlin M., Whiting, Indiana, USA
As far as content, people practicing healing arts of any kind are wise to include this course in our education/training. It illuminates and honors absolutely necessary perspectives that are underrepresented in many practices (perhaps especially psychology). What is also incredibly impressive, and what really underlies and carries all the material (which is in itself invaluable) is the integrity with which Daniel teaches, creates space, and carefully invites us to participate in our own personal way(s). As well, his knowledge and experience provide a depth of understanding and variety of perspective that feels deeply grounded while still holding all the appropriate doors open for what is still to be explored.
– Tecoya R., North Bonneville, Washington, USA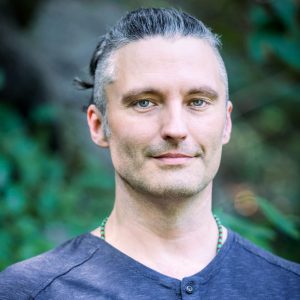 He is a licensed psychotherapist, doctor of psychology, and the author of Ancestral Medicine: Rituals for Personal and Family Healing. Since 2005 he has led ancestral healing intensives in eight countries, trained over sixty practitioners, and supported thousands with ancestral reconnection through online teaching and sessions. Daniel is an initiate in the Òrìṣà tradition of Yoruba-speaking West Africa and has learned from teachers of Mahayana Buddhism, Islamic Sufism, and the older ways of his English and German ancestors. He lives with his wife and daughters in Western North Carolina, homeland of Cherokee peoples.
Daniel is one of the most powerful teachers I have ever had the opportunity to learn from. I have three degrees, including two Master's Degrees (one in Social Work), and I learned concepts, practices and ways of understanding from Daniel about people, the earth and life than I ever did in academia. Daniel blends his knowledge and lived experiences of both the clinical and non-clinical perspectives in this course, and teaches ways to connect with yourself and others from an animist perspective. He delves into Psychology, mental health and how the Western perspective is one limited way to approach life and working with others. His teachings are from an intersectional, inclusive, trauma-informed and respectful approach that helps people across all ages, genders, socio-economic situations, faiths, abilities, and ethno-cultural groups expand their knowledge to find a deeper meaning in life. This course makes space to explore tough issues such as colonialism in a dignified way, so all participants can work through it collectively while building a community of informed and compassionate people with resiliency. This course is one of a kind, and I highly recommend it for mental health providers, as well as anyone who is looking to deeply understand themselves, and the world better.
I've taken two courses offered at Ancestral Medicine: Foundations of Ritual and Animist Psychology. I'm currently booked for more. What really surprised me was the heart-felt care that went into them: the lessons, the calls, the videos for additional questions, the community calls, the transcripts, audios + resources for further learning. It was a lot more than I expected and it conveys the ethic of Ancestral Medicine so perfectly. The course presents a path back to our own humanity. An awakening to relationships alongside vast, nuanced insight into the domains of life we (often unconsciously) impact. Daniel is an excellent teacher- clear and congruent in his views, highly articulate and effective at teasing out the subtleties between different views on the subject matter. Beyond that what really shines through is that he really cares, and he's not afraid to show his humanity – the grief and sadness, but also his deep abiding love for our planet and the community of life that rests upon it. I'm so grateful this course exists as it has helped me make a fundamental shift in my attitudes and levels of awareness – helped in no small part by the example of a teacher who's so well integrated, honest and embodied in his stance. Thank you to the whole Ancestral Medicine team for making this course what they are. I can't recommend them enough.
I am so grateful for this course, all the elements it included in depth, and the thorough care for a well-tended community experience. The generous material includes thoughtful, careful, intentional exploration of materials I wish had been part of my formal education in psychology. The community container was held with steady care, such that there was clear space for individual attending, interpersonal dialogue, and self-reflection within the greater field of relations. Even in an online course replete with much spoken word, there was enduring support and encouragement for listening beyond the known languages. Listening to the many other-than-human voices present in the psyche of earthen existence. Listening for what healing is available today and what part we might play in this moment. This course provides essential nutrients to the ecosystemic healing in which we all have a part to play, and it helps clearly and kindly re-route individual awareness to support humankind coming into right-sized balance with respect to the many others in the web of relations.