Practical Animism Online Course
Reclaiming Kinship Through Earth-Honoring Ritual

January 1 – April 6, 2021
Animism is a way of life that emphasizes relationships. Animists see the world as full of persons, both human and other-than-human, and prioritize living in respectful ways with others. Animism is largely about ethics or core values that get expressed through more or less fancy practices, rituals, and everyday habits.
Animism gets at what people often mean when expressing a call to indigenous traditions or shamanism but does so in ways that avoid some pitfalls of those terms. Some kinds of people animists might relate with include: plants, animals, fungi, mountains, metals, fire, bodies of water, spirits of wind and weather, deities, human ancestors, star people, and others we don't have words for in English. Animists also tend to be concerned with the welfare of our diverse human kin. Humans are people. Plants are people. Mountains and rivers are people. Ethics, rituals, and healthy community all follow from this.
This course arises from guiding hundreds of days of ritual focused on relating with spirits of place over the past two decades. Participants will learn to more firmly anchor their everyday lives and rituals in animist values, be they newly crafted or from intact traditions. The approach is non-dogmatic and inclusive to people of diverse ancestries. 
Thank you for this carefully presented, respectful and marvelously organized course — with something for the brain, the ear, the eye and the heart in each unit. EVERYTHING worked. Very successful combination of deeply reflective 'lectures,' thoughtful readings, and deeply leading questions for reflection. Gives a whole new meaning to the inadequate label 'course.' Re-shaped my world.
The course is offered in two parts. Both Part One and Part Two are included in registration.
January 1 – February 16, 2021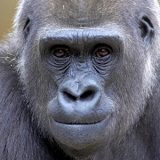 Kinship, Intimacy, and Animist Psychology
Affirm an ethic of humility and friendship for the work ahead
Distinguish animism from shamanism and indigenous ways
Start to bridge psychological wisdom with animist teachings
Practice speaking directly with our other-than-human kin
Enjoy resources from important voices in the "new animism"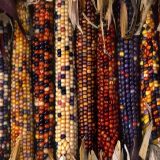 Eating, Killing, and Giving Thanks
Explore parallels in relational dynamics with humans and the others
Consider attachment theory in light of bonds with other-than-human kin
Discuss strategies for loving amidst ongoing ecological catastrophe
Engage in a practice of valuing and tending to bonds with extended kin
Enjoy resources on the intersections of attachment/bonding and the Earth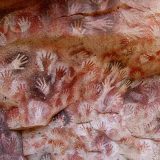 Respecting the Ancestors and Tradition
Understand the human dead as part of the sacred ecology of place
Reflect on impacts of colonialism on your diverse ancestors
Invite connection with an ancestral guide from your lineages
Learn to respectfully greet ancestors of place near your home
Explore diverse animist perspectives on ancestors and place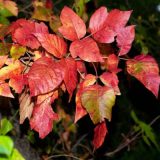 Boundaries, Consent, and Sacred Space
Examine cultural conditioning that minimizes others' existence
Practice clear boundaries and saying 'no' including with the spirits
Explore role of permission and consent in our ecological crisis
Ritually test your ability to give and receive a 'no' during ritual
Learn protocols for establishing and honoring sacred space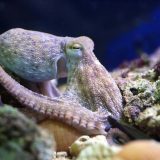 Celebrating Diverse Bodies and Wisdoms
Deconstruct limited views of animals due to cultural conditioning
Expand vocabulary for the sacred by reflecting on our animal kin
Reflect on ancestral and local-to-your-home animal affinities
Humbly seek connection with an animal teacher for your life
Consider older wisdoms on other-than-human kin known as animals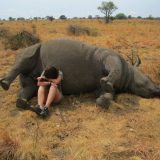 Extinction, Grieving, and Opening the Heart
Explore ritual skills for working with grief, loss, and heartache
Contextualize your devotions amidst the current extinction crisis
Learn ways to respectfully approach the waters near to your home
Craft personal grief ritual to offer near a local body of water
Engage traditional perspectives on spirits of and near the waters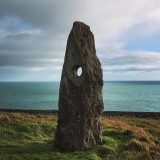 Altars, Regular Tending, and Cultural Healing
Consider how power dynamics and differentials inform ritual etiquette
Greet local stones/mountains as one source of wisdom and perspective
Ritually appeal to the larger web for greater self-understanding
Further deconstruct false splits between humans and nature
Engage traditional teachings on destiny and unique soul-level gifts
Thank you Daniel for the courage it must have taken to follow this path, to bring voice and clarity to something that I may have not listened to before and for bringing honesty, light and even humour to some dark but beautiful truths. A somewhat skeptic before this class, I'm finishing it with great reverence and renewed awe for so many familiar things around me that feel freshly illuminated. I will carry this class and all I have learned from it deep in my heart.
February 19 – April 6, 2021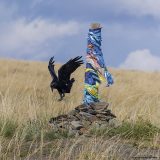 Deeply Rooting into One Very Specific Place
Apply ritual etiquette and intuition to locate a 'sit spot' near your home
Start to reclaim dynamic relationships with previously overlooked Earth kin
Practice heart-aware listening for the sacred qualities of a place
Bring vulnerability and receptivity without dominating the relationship
Consider themes common to intentional outdoor solitude practices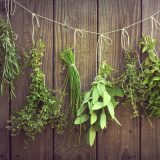 Friendship and Healing with Our Green Kin
Release hang-ups about not being a plant person (whatever that means)
Learn to prioritize love and friendship before botanical or herbalist training
Practice letting in the kindness and generosity of the green-bloods
Make connection with a plant near your sit spot for healing and guidance
Engage resources on plants as sources of love, wisdom, and companionship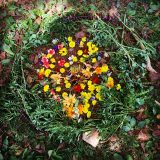 Praising and Feeding the Earth as Deity
Withdraw projection of personal pain and gender norms on the Earth
Consider implications for healing trauma and early attachment
Expand into diverse ritual applications of the practice of making offerings
Offer ritual at your personal 'sit spot' to feed the divinity of this Earth
Explore themes in cross-cultural teachings on Earth as an elder deity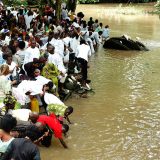 Blood, Sex, Tears, and the Water Spirits
Consider your sit spot in light of the local watershed and water cycle
Explore water ritual themes (grief, the erotic, ancestors, food, healing)
Reflect on personal strong and weak areas with respect to elemental water
Craft ritual using skills from previous lessons to honor local water spirits
Engage cross-cultural sources on how to honor water spirits and deities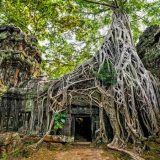 Honoring Place-Specific Blessings and Challenges
Learn ways to think about the deeper qualities or sacred medicines of places
Ask nicely to understand deeper layers of magic at your specific place
Offer ritual to reflect back the specific qualities you perceive at this place
Share about your specific magical place with others in the course
Enjoy resources on place-focused rituals from diverse cultures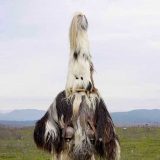 Ancient Ones Who are Animals, Plants, and Places
Learn inclusive ways to think about deities, archetypes, and weird old gods
Distinguish between deities of ancestry, place, and chosen tradition
Consider ritual and cultural etiquette for approaching different deities
Humbly offer ritual to convey respect to an elder power at your sit spot
Explore resources on place-specific deities with active priesthoods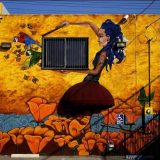 Animism as Lifestyle, Culture, and Public Policy
Assess for congruence between core values and what you show others
Reflect on past and current vocations through an animist lens
Learn ways to harmonize ritual skills with cultural and political advocacy
Take one tangible action to advocate for the local Earth and peoples
Enjoy contemporary animist voices in law, science, politics, and the arts
Daniel's practical approach to deep and layered issues of animism works for seekers at all levels. I came away from this course with a refreshing new way of seeing the world and all the Other Than Humans, even though I thought I was a lifelong animist. Thank you, Daniel, for all your guidance, relational wisdom, and good humor. The live calls I was able to participate in were also very rewarding, led by some talented and wise students of Daniel's.
Incredibly timely and important work shared in this course. Very accessible presentation which was deeply meaningful on many levels. Daniel's 'realness' as a teacher comes through and helps me to feel encouraged and included. As a lifelong student who has studied many approaches, this material speaks to me in a way that none else has done. I'm so grateful!.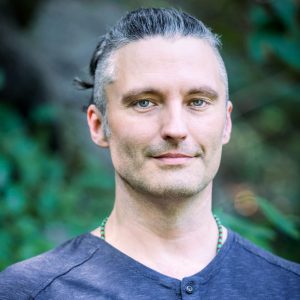 He is a licensed psychotherapist, doctor of psychology, and the author of Ancestral Medicine: Rituals for Personal and Family Healing. Since 2005 he has led ancestral healing intensives in eight countries, trained over sixty practitioners, and supported thousands with ancestral reconnection through online teaching and sessions. Daniel is an initiate in the Òrìṣà tradition of Yoruba-speaking West Africa and has learned from teachers of Mahayana Buddhism, Islamic Sufism, and the older ways of his English and German ancestors. He lives with his wife and daughters in Western North Carolina, homeland of Cherokee peoples.
I've been a practicing pagan for 18 years, and I appreciated the way this course showed me a different angle on earth-based spirituality. One of the biggest things I gained from the course was observing the way you as a teacher navigate the topics of colonization and cultural appropriation when addressing a wide audience. I am a teacher too, and this stuff comes up a lot in my work, since I teach about The Sacred Hunt (ethical and spiritually connected hunting and archery) to mostly white folks, and many people come seeking this topic with a native american framework of ideas, while I encourage everyone to find a framework based in their own religious practice and/or ancestry. You've been a great mentor in how to address these concerns in a somewhat gentle but still compelling way. "Daniel's Animism online course is a chance to learn the basics of deep spiritual connection to place in a way that can be customized to your own life and location. He skillfully dodges the usual pitfalls of culturally appropriative practices, and shows his students how to honor the beings and elder powers around them through direct relationship rather than borrowing another culture's rituals. The depth of his own spiritual practice shines through his work, and it is clear that his wisdom is born out of personal experience and dedication. If you are looking for a doorway into a more alive and magical connection to the world around you, this course will give you many good tools.
Daniel is a wonderful teacher. It was wonderful to have the lectures and the live talks where people asked questions and shared concerns and difficulties. Daniel really gets this stuff. The course was super respectful of participants, oppression and cultural issues of all kinds, and of course, our nonhuman kin that were the focus. Practical Animism was a great help in feeling my way toward being right-sized and aiming for integrity despite being embedded in our problematic culture. It was great at being non-dogmatic and non-purist, while impeccably exhorting us to go deeper into relationship and find our roles in a living world with lots of troubles and complexity. The course was also packed with additional links and sources, and the FAQ itself was inspired and really big. Daniel was very responsive to questions and concerns, did a great job fielding them with so many people, and the team backing him up with responses and taking care of technical stuff were quick and capable. Definitely recommend this course for anyone wanting to develop their animist muscles.
This course was really powerful for me. I so appreciate (really, I can't tell you how much I appreciate) Daniel's lack of preciousness in his presenting of the material. I love the emphasis on 'Practical'. I feel and experience the sincerity of all that is offered and I don't get that yucky-cultural-appropriation vibe. This helps me to take in the material and really make it mine– to do the practices through my ancestral ways and through the real way I am living now. My whole body relaxes and I breathe easier during the Q&A audios when he answers the questions that are presented with everyday practicality while also honoring the work. Everything really worked for me–especially that there were many ways the material was presented–exactly the way I love to learn! Videos, readings, auditory, various kinds of people presenting their versions of the topic– perfecto!! And an added bonus for me as a psychologist learning to bring this more into my work with clients: Daniel being a therapist with some examples of both shortcomings and honorings of psychology was very helpful. I love this balanced approach!!! Thank you!