Initiations: A Life of Ritual

March 25 – April 25, 2023
From our birth until our return to the ancestors, the world will provide abundant experiences we can use to cultivate good character and grow into our authentic selves. Through a lifetime of initiations, we can mature into wise and kind elders and, in time, vibrant ancestors.
Initiations: A Life of Ritual is a journey through the seasons of life. Join us for a series of short, seasonal courses that explore stages of human development through the lens of ritual, psychology, and rites of passage.
The four-week Spring course centers on our journey from conception through childhood, and on healing the wounds and gaps we often encounter along the way. The course material weaves together insights from developmental psychology, diverse religious and spiritual systems, and cross-cultural ritual arts.
Ritual practices for transforming a lifetime of experience into wisdom, compassion, and presence.
About our self-select pricing model:
Supporter rate invites folks with comfortable financial means to contribute more. Your generosity covers the cost for us to offer reduced rates.​
Standard rate is the actual cost for us to offer this program and sustain what we do. If you are able to enroll at this rate, we encourage you to do so.​
Community rate invites folks with leaner financial means to enjoy Ancestral Medicine programs at a reduced cost. *Limited availability.​
Scholarships are for people experiencing sustained hardship or from economically under-resourced communities. *Limited availability.​
All levels include monthly payment options, as well!
If you're not satisfied with the course after having engaged at least one lesson, we will grant you a full refund within 30 days of the beginning of the course.
Developmental stages and ritual skills emphasized in the Spring course: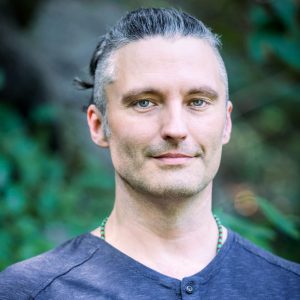 Dr. Foor is a licensed psychotherapist, doctor of psychology, and the author of Ancestral Medicine: Rituals for Personal and Family Healing. He is an initiate in the Òrìṣà tradition of Yoruba-speaking West Africa and has learned from teachers of Mahayana Buddhism, Islamic Sufism, and the older ways of his English and German ancestors. Daniel is passionate about training aspiring leaders and change makers in the intersections of cultural healing, animist ethics, and applied ritual arts. He currently lives with his wife and two daughters near Granada, Spain in the foothills of the Sierra Nevada Mountains.
Frequently Asked Questions