Spiritual Guidance and Mentorship
Mentorship sessions may include: getting your life in balance, strengthening relationships with your guides and ancestors, learning to safely engage spirits of nature, working with dreams and intuitive messages, and transforming ancestral burdens enough to pray with confidence and an open heart. All practices are in service to remembering our purpose and living this with passion and joy for the well-being of the world.
Mentorship tends to include getting well with one's ancestors and the Earth, clarifying personal destiny, and expressing soul-level gifts in kind and beautiful ways. After over twenty years of work with diverse spiritual traditions, teachers, and practices, I'm especially passionate about training psychologically and culturally competent ritualists, to help those with a calling to earth-honoring priest work to get their bearings and settle in for a lifetime of service.
My approach is down-to-earth and non-dogmatic, and I'm able to meet folks where they're at. I enjoy supporting those wary of organized traditions as well as people drawn to established lineages of practice; one approach is not better than another. I work with people totally new to spiritual teachings and those with decades of experience who simply want to complement their existing training with something I'm able to offer.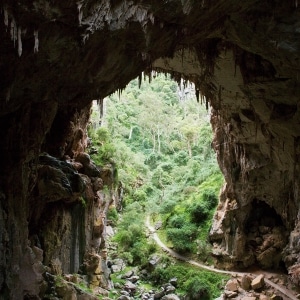 Personal Healing and Counseling
Many people come to spiritual practice or healer folks hoping to remedy personal suffering. This is a fine motivation as by the time we're hurting there are often imbalances on more subtle energetic or 'spiritual' levels. Accurately identifying and addressing these underlying influences sometimes brings about healing and also helps us to understand our ordeals as teachers on the journey to become wise and kind people. Occasionally personal suffering is also a wake up call directly from the spirits, an imperative to embrace a larger reality or calling. In these cases, dialogue with the spirits and some type of holistic approach is essential.
Healing sessions may include dialogue with your helpful ancestors and guides, soul repair work to call back personal vitality, learning energetic and elemental practices to cultivate and maintaining wellness, and ritual prescriptions to restore positive relationships with the larger web of ancestors and spiritual forces. Healing work may also be relevant for couples, families, and groups, and I'm open to working with younger people if the parent/legal guardian is on board.
Please Note: Although I'm a licensed psychotherapist (MFC #46692) with a Ph.D. in psychology, the mentoring and healing work I offer is not psychotherapy. I'm not just saying that for liability purposes; the work actually is different. I'm regularly contacted by folks who I believe would be better served by a holistic mental health professional in their area. If I recommend this, please know I'm not judging you. I've enjoyed plenty of therapy myself, and being in therapy doesn't mean you're crazy; to the contrary, it's courageous and 'spiritual' to do your inner work. Also, if we are doing sessions, I'm always happy to consult with your therapist or any other healer folk you work with.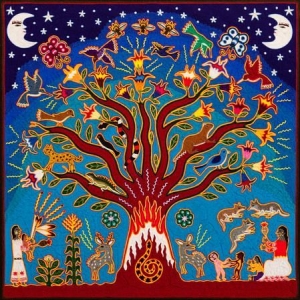 Professional Consultations
Practice Development. Over the past decade I've built and maintained a successful full-time practice focused on holistic healing and empowering earth-honoring ritual. I meet lots of folks who have precious gifts to offer but who are unsure of how to translate that into grounded, consistent offerings that also bring prosperity for themselves and their families. If you're working with that challenge, I'm happy to give a little focused guidance on how to bring your calling to service into fruition.
Ritual Consultation. No matter how much training or experience you have, occasionally it's nice to run a situation by another practitioner. Maybe you've been asked to do some kind of ancestral healing and you realize it's not your strong suit. Maybe you'd like advice on how to craft an awesome wedding ceremony for beloved friends. Whatever the circumstance, I'm able to offer kind and non-dogmatic support as an experienced ritual leader.
Clinical Mental Health. I'm a licensed psychotherapist (MFT) and wrote my dissertation on the use of shamanic healing methods in a clinical mental health setting (see post on Animism and Mental Health). Whether you're considering entering the field of mental health, already in training, or an established clinician, I'm comfortable advising on ways to effectively harmonize holistic, spiritual healing arts with Western psychology and psychotherapy.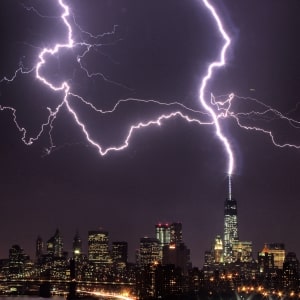 Locations, Cost, and Scheduling
I offer in-person sessions in Asheville, NC or when traveling for teaching (see calendar of events). Most of my personal sessions are by phone or Skype. The work is just as effective by distance and saves fossil fuels. Sessions are $120 for 60 minutes or $180 for 90 minutes. Unless we've done session work before or you attended an ancestors training, I prefer a first meeting for ancestral healing be for 90 minutes. Talk with me if you need flexibility; I like to keep the work accessible. 
**Important update (April 2017) on sessions** As of this spring I'm taking a sabbatical from work with new clients in ancestral lineage healing in order to focus more on my writing. Important exceptions include: any clients with whom I already have an established relationship, mentees in ancestral lineage healing (supervision hours from the first training group or sessions for participants in the second training), and select folks seeking ritual consultation or mentorship that is not ancestral lineage healing. Just ask me directly if that's not clear. And if you're drawn to do ancestral healing work and we haven't already made connection, still feel good about reaching out as I'm happy to seek to understand what's happening and to make a referral to one of the highly competent ancestral healing practitioners.
If you'd like to set up a session or have questions not answered here, email works well. If it's helpful to speak first, I offer a free 15-minute phone consult (828) 767-9234. To make an online payment, see the link below or send a Paypal to: ancestralmedicine@gmail.com. To schedule a session please see: Scheduling Page.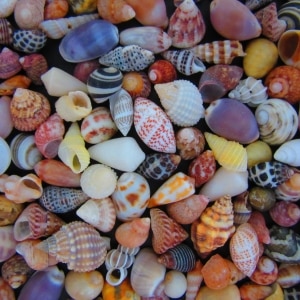 Weddings. I've officiated seven weddings, and when invited, would be happy to help to craft a ceremony in alignment with your values and style. I have officiated for same-sex couples which is an honor and obviously a non-issue. I can provide references from previous weddings, and I am a legally ordained minister.
Ceremonies for New Arrivals. I've had the honor of helping to hold space through song, drumming, and prayer at a birth and led baby blessings around the one-year mark. Ceremonies for young children often emphasize securing protection, affirming blessings from both the living and ancestors and inquiring about the newborn's specific destiny and soul needs in ways that inform parenting styles and spiritual care in the early years.
Death Rites of Passage and Funeral Services. I've officiated at one death to date and would be honored to guide last rites or funerals. Soul guidance work may also be helpful any time after physical death in situations where the deceased has yet to join the bright and loving ancestors.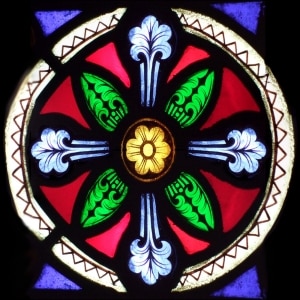 "I took a risk and scheduled a phone counseling session with Daniel based on his website. In that session Daniel created a safe container and shared knowledge and resources that deepened my work with the spirits of the land and mountains. His style and generosity inspired me to participate in four ancestral weekend intensives. In these trainings, Daniel is inclusive of each individual's needs and balances the pace in a way that supports both new and experienced practitioners. I've been able to ask follow-up questions about specific resources, and if he doesn't know the answer, chances are that he knows someone who does and makes an appropriate introduction." – Stan, Human Services Professional
"Daniel has been completely instrumental in helping me to develop a practice and relationship with my ancestors, which has become such a vital, supportive, important, and deeply connected part of my existence. He is humble, caring, honest, and open-hearted. My life has forever been changed due to our walk together. I feel profound gratitude to be able to name him as a teacher, mentor, spiritual guide, and friend." –Sarah, Shamanic Practitioner and Educator
"Despite having seen a fair share of therapists, advisers and other life-coaching people over the years I've never felt compelled to write a review until now. I began working with Daniel about a year and a half ago and in this time I came to trust him as you would a friend. He is unassuming, kind, and patient, yet with the quiet inner strength and grace of someone who knows his purpose in life. Daniel will never try to "sell" you any ideas or convince you to convert into particular practices. Finally, he's just an awesome human being to know and to have in your life. Because when life throws lemons and you don't have it in you to make lemonade, having someone tell you 'you have my support' can make all the difference." –Julia, Writer & Translator